With the ease of getting all the information and services in just a few clicks and swipes, the digital platform has become the aptest way to do marketing. The evolvement of technology has lead to the evolvement of business. Every business person or even small entrepreneurs are investing in digital marketing. But there are many doubts about how to grow your business with digital marketing. Well, there are many strategical planning and techniques that can slew up your game of online marketing.
It requires proper skills and tactics to get the desired output of the investment that you made in promoting your services, brands or products online. So, are you wondering what are the skills that can teach you how to grow your business with digital marketing? Aren't you? Then here are few tips and tricks that can help you.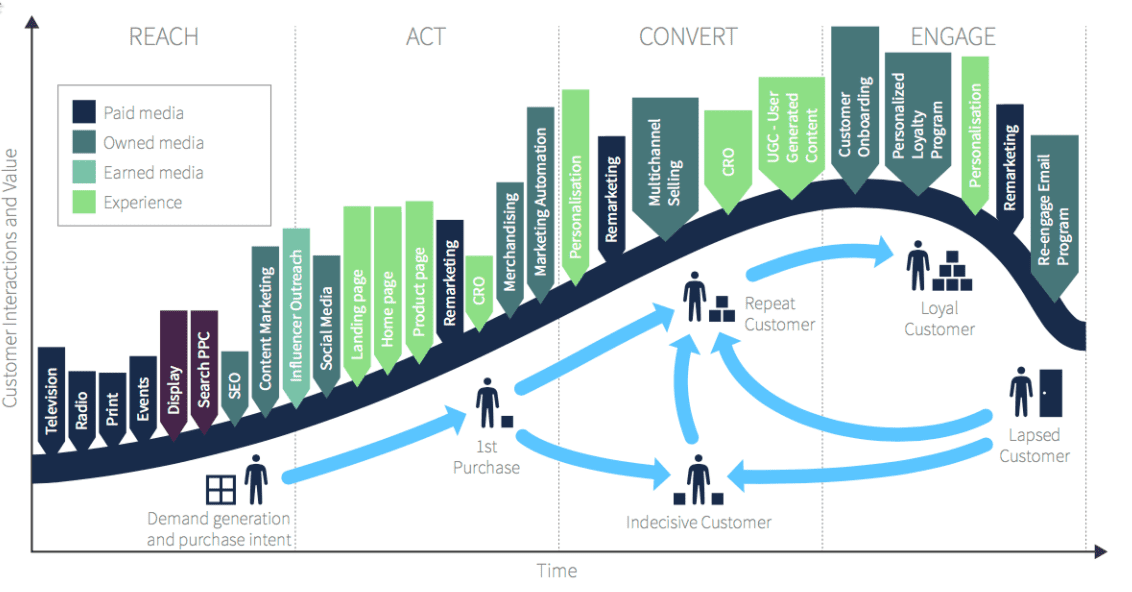 Linking the website through social media:
Well, there is no question on the fact that the power of social media is immense. It can degrade and upgrade the reputation of the brand or service with equal intensity. A trustworthy and legit website is always linked with social media platforms. This can be a fantastic advertising platform for the service or product. You can post updates and add links to your website.
Make your content SEO friendly:
SEO is the most beneficial tool of digital marketing. To increase the visibility of your site on Google, creating the content with relevant keywords can promote it and multiply the visibility.
Guest Blogging:
It is an SEO technique where bloggers post on third party website to promote and enhance the traffic on the site. It is the most presumed way of encouraging online business.
Adding high-quality and relevant photos and videos:
Photos and videos should be eye-catching as many visitors do not read the content and rather judge the website through photos and videos. So your message should be clearly conveyed with maximum information without creating cohesiveness.
Frequent uploads:
For gaining the best output, new content should be uploaded as frequently as possible. But keep in mind that this should not be over-done. Too many uploads can get unnoticed due to cluster.
Make YouTube videos:
It is an effort-taking task, but it can boost up your website traffic like never before. If you are looking for the most effective way to learn how to grow your business with digital marketing, then making YouTube videos is the topmost choice. This method can be a little expensive since it demands investment in equipment and human resource.
In today's era of digital marketing, competition has extended its boundaries. You are now no more competing with other business people of your locality or state; instead you are struggling to overcome the competitors worldwide. So, wisely handling the game of digital marketing is by far the only key to enhance your presence and be on the top.
For getting the best digital marketing results, you can contact Webgross You can find the solution for all your digital marketing needs under one roof.
About

Mohit Rana

Mohit Rana