Brand building by creating awareness is essential for digital marketing and marketing. Even though it can be challenging, improving brand awareness has been one of the prime goals of marketers. Furthermore, there are different ways you can improve the brand awareness of your product. Moreover, these strategies or methods have not been tested or tried in the global market, but they are, on the contrary, easy to implement. Further, we will learn in detail about the same later in the blog.
Ways you can Improve Brand Awareness and CTR.
There are many strategies a marketer can spread awareness for products and brands, of which a few pointers are below. The points mentioned are the basic things a marketer will need to do for successful promotion and establishment of the brand. Further, they help to spread awareness for products and brands, of which a few are mentioned below.
Collaborate with companies with a strong market strength.
One of the most important ways to improve your product awareness is by collaborating with companies or platforms with a stronghold in the commercial market. For instance, collaborate with social media platforms like Facebook or Instagram. This will help your brand to have a lasting engagement of your product with your niche audience. Post creative blogs or ad campaigns about your brand on social media platforms to create a lasting impact on people. Or you can collaborate with other top brands and create exciting offers to make people aware of the importance of your product to improve brand awareness of your product.
Utilize Influencer Marketing
Another best way to spread awareness among the masses is by utilizing influencer marketing. This means creating attractive ad campaigns and posts focusing on the most influential audience in the marketing sector that has a considerable following. For example, try to attract young and adult audiences by creating positive brand awareness. Moreover, you can also focus on the micro-influencers with medium base followers compared to the large-scale influencers. Because micro-influencers understand the authenticity of brands and know how to choose the best from different options. Therefore, utilizing influencer marketing and creating positive awareness can help you to improve your product's awareness for your product.
Make use of the power of Content Marketing.
Having the power of Content Marketing and utilizing the same for creating brand awareness is something all marketers do. If they wish to improve brand awareness of their brand and increase Clickthrough rate (CTR) realistically. Moreover, suppose the marketer can tell the audience their brand's story exceptionally. In that case, they will not only be able to connect with the audience but also improves brand awareness. Moreover, it also increases the Return on Investment. Furthermore, by utilizing the power of content marketing, you can also showcase what your brand represents and how it is unique from others.
Try SEO for Brand Awareness.
Another most important factor that positively influences brand awareness is by including SEO. Say if you are looking for a "backpack" and when you type the same in the search engine. The results that are the "images of different types of backpacks" you will find are what implies the maximum use of SEO in the content promotion of the brand. Similarly, use keywords that denote the product you want to promote to promote your brand and improve brand awareness. This will help the audience find your product among the top ten choices displayed after they search the same in the search engine. However, make sure you are focusing on the right target audience.
Stay Updated about Everything happening around the marketplace.
At this point, awareness of what's happening in the marketplace must be the top priority. Now, you might think that you know about your brand and how to go about it when it comes to promoting the same. Yes, it is essential to know about your brand and other brands. But at the same time, you also should know about changes that are happening in and around the world. For instance, you should learn about the upcoming marketing techniques to promote brands. Study the different brand marketing strategies that your competitors have adopted. Analyze whether they will be suitable for promoting your product.
Go offline
Most people will be skeptical or taken aback by the "Go offline" method of improving brand awareness. Different questions can pop into our minds. What is the benefit of going offline? Is it the right way? Will people still know about our brand, or will they forget about it once we are offline? Now, the answers to these questions are straightforward. "go ahead." Yes, you heard that right! Running remote is the new marketing technique most companies and brands have been following judiciously. Because going offline for some time and promoting your brand through podcasts can help your brand gain global exposure and grab the attention of more audiences. Further, offline promotion can be considered underrated in B2B, but there is no harm in opting for the alternatives. Moreover, these alternatives can not only help improve brand awareness but also help gain trust and maximum reach among the specific niche audience who are into the marketing sector.
Focus on Brand Packaging
The final and the most crucial aspect you have to focus on to improve brand awareness is by focusing on brand packaging. Because when an individual happens to notice your brand's packaging, they will be intrigued to know more about the same. Further, they will share the exciting packaging of the brand in the form of posts or images. This way, more people will get to know and buy the brand. In other words, it is the "get two for one" formula that you can apply to spread awareness for your product and brand.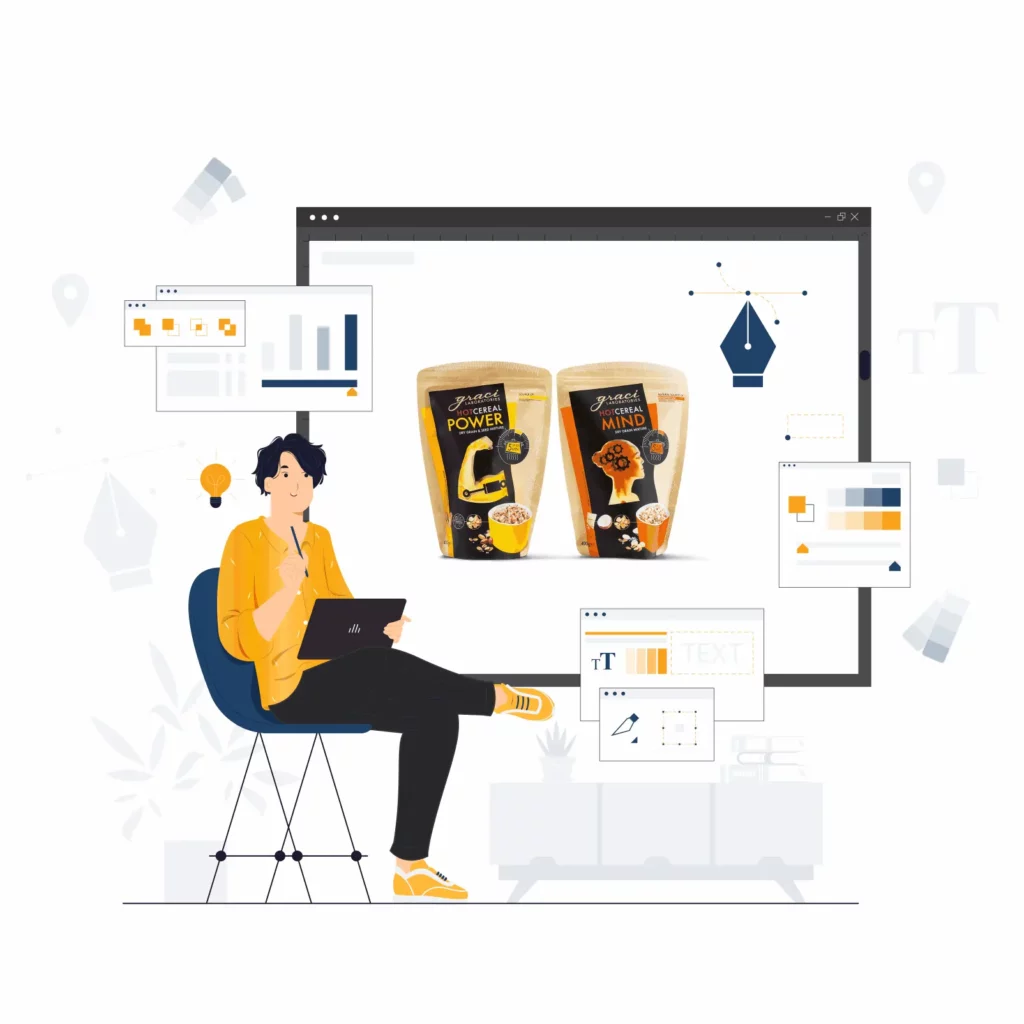 Conclusion
Overall, we shared ways you can improve brand awareness of your product and increase CTR. Moreover, collaborating with other companies, utilizing influencer marketing, improving content marketing, applying SEO, understanding what's going around you, going offline, and focusing on the brand's packaging will help you gain more ROI and trust from the audience.