Content Writing Services in Hyderabad
Among the many content writing companies in the crowded city of Hyderabad, are you struggling to find the best? Content writing services include writing engaging articles for print and digital media, which are essential for building a company's credibility and expertise.Content is the key to marketing; no business today can imagine functioning without it. Your company can achieve its goals with the help of unique content —a powerful tool. You can communicate with your target audience using content writing services in Hyderabad.Basic content writing services comprise writing email copies, video scripts, greeting pages, digital broadcast titles, YouTube video descriptions, social media entertainment posts, site page copies, and feature talks. Since the rise of online marketing, many businesses now rely on content writing companies.For creating meaningful and impactful content, it is imperative to depend on experienced content writing companies in Hyderabad that can take care of all your necessities. If you are looking for such a service, reach out to Webgross, the leading content writing company. At Webgross, Hyderabad, we offer one of the finest content writing services. Webgross proudly boasts its capable and experienced content writers with a zeal to deliver content writing services in Hyderabad, guaranteeing your brand's image sticks out. When you pick Webgross for your content-related needs, you can rest assured that you will get downright extraordinary outcomes.
We respect your privacy & keep all information 100% confidential.
Relevance of Content Writing in Business
Our content writing agency in Hyderabad focuses on creating content for brands that inspires and captivates readers to learn more about them. Rely on the vast experience of Webgross, one of the top content writing companies in Hyderabad, we deliver a positive impression of your brand image with no room for any objections or disparities.Webgross writers provide you with the best content based on your requirements and preferences. With a team of experienced and versatile content writers and the best content writing services in Hyderabad, we can meet all your content-related needs, no matter how big or small your business is.
Webgross: The Supreme Content Writing Services in Hyderabad
In Hyderabad, Webgross offers plagiarism-free and flawless content writing solutions. After conducting extensive research on your target audience and the purpose of your business, our excellent skills and strategies produce outstanding results. We can be the one-stop destination for your prestigious business and help you grow and succeed.Whether you own a B2B or B2C organisation, our content writing services in Hyderabad improve the reach of your business and shout flawlessness when presented to the audience. We leave no room for mistakes and irregularity. Clients have always appreciated the work provided by our content writers. Our team is productive and efficient in delivering the desired work.Webgross has consistently supported each kind of company. We understand your needs and your target audience and build content accordingly. Our content writing services in Hyderabad are exceptionally well known and can work with your business to create the content you require for your company. Additionally, we cover every niche and tone of content writing.
Embark on a journey into the realm of our creatively crafted content writing services, designed to bring out the best. Reach out to us today and experience the excellence firsthand!
Check Our other Content Writing Services Below
Our group of writers has the adequate capacity to manage each sort of client's content necessity. Whether you want us to write blogs, press releases, articles, website content, or some other review, we are here for you. We consistently work with clients that help and challenge us to upgrade our abilities and give us a space to be innovative with their tasks.
As Hyderabad's best content writing company, we always meet all of our customers' content-related needs. If you desire to get assistance from Webgross for your content needs, go ahead and speak with our honourable group. We would love to hear all about your requirements. We are an established content writing agency in Hyderabad and adhere to the diverse requirements of our clients.
Our content is focused on SEO, includes the proper set of keywords, and has the potential to get your website to the top of the search results.
Our blogs draw in a ton of traffic to your site as well as characterise your image in the best way.
Let the content on your website spread the word about your brand. We make excellent web content to illuminate your interests and services.
We figure out an assortment of public statements you can present to the news media to make a declaration or provide data.
Our brochures leave a lasting impact on your target audience. Draw in them with our composition!
Are you planning to apply to your favourite company or university? Now is the time to use our resume writing services to impress management.
With our social media captions, you can make your brand shine with our engaging content.
Tell your crowd about your item's worth with the help of our inventive item portrayals.
We provide you with product-selling content. We curate content such that it attracts a vast customer base and help enhance your reach and sales.
Get your audience convinced through our crisp emails and convert numerous leads. We are acknowledged with formal and informal email writing skills.
We have a group of adaptable writers who have expertise in Hindi composition. 
Our course modules' content supports smart learning in the most ideal way.
Video recordings play a huge role in promoting a brand or service. The content of your videos can attract a wide crowd if done right.
Let our highly impressive usage of words express your story visually. Our scriptwriting skills are the most prominent!
We give you the best editors with the goal that your content looks crisp, fresh, and readable.
Technical Content Writing
We structure and curate facts and statistics in a manner that is easy to read and understand.
Your reach will rise high due to the engagement generated by our newsletters.
Our scholarly write-ups are well-researched, presenting the subject with logic and the latest updates.
Together, let's save the advertising industry! Our ad copies speak the message clearly and concisely.
We make travel content that urges you to pack your bags and go out.
Characteristics of an Excellent Content Piece
Comprehensive Language and No Jargon Use
The content must be such that the audience can relate easily. It is a successful piece if it garners engagement and hence profits. The main aim of a content writing agency is to keep an accessible and conversational tone that moves the readers. Productive writings come with proper research and effortless use of words.
Grows Magnificent Engagement
Content is supreme when it raises engagement and grabs the public's attention at one look. A good content writing company is equipped with the knowledge of different subjects and the relevant skills that the consumers love and appreciate ahead of time. A content piece moulded with innovative ideas and the ability to connect with the audience can quickly grow engagement.
The content must be interactive and comprehensible. If the audience fails to understand, it will not attract further users. The content must instantly engage the consumer so that they would want to further share it with their peers. The idea is to hook the readers so that they have no choice but to share your content on social media platforms. It helps you reach a wider, diverse audience.
Writing content just with the aspect of providing information never works. Content writing services in Hyderabad emphasise adding visual elements with appealing colours and the types of fonts that attract people. Ordinary and plain visual content makes it very boring to look at. Inviting pictures with appealing fonts is key to visually engaging content. All this talks about the company's name and reputation.
What are the different types of content writing?
The different sorts of content writing are: copywriting, ghostwriting, social media post writing, SEO writing, technical writing, blogs, brand news coverage, email writing, script writing, experimental writing, web content writing, and industry writing. There are many more that are covered under different types of content.
How can I get in touch with your team to order?
It's simple to get in touch with our team! You can fill up our contact form, email us your request or approach our official number at whatever point you need.
How will I get your content?
We are going to email you the doc/docx file. All you have to do is click on the file and download it. 
Do you also provide proofreading services?
Indeed, all our content is edited by our proofreaders. We proofread each piece of content for a finer content copy. We are more than happy to proofread extra content written by your writers at an additional fee.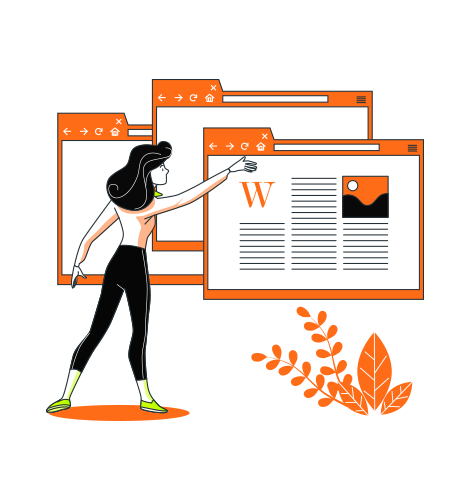 SERVICES AVAILABLE IN YOUR CITY