When was the last time you referred to a user manual for a new electronic gadget or the policy of an insurance claim? You may not realise it, but this content comes from a technical writer's hands. Technical writers aren't necessarily the most advanced at technology, but they are proficient at writing about technical skills. The main objective of this style of writing is to simplify the complexities of a product/service. It deals with communicating technical information in an easily understandable and user-friendly manner. Technical writing skills are witnessing rapid growth, particularly in computers, electronics, medicine, finance, and biotechnology, among others. We understand that these disciplines can get complex or puzzling to understand. Hence, technical writers aim to make the concepts explainable in simple language while maintaining the core essence of the subject matter.
The main approach of technical content writing is to be as generalised as possible. This is crucial to maintain the reader's interest and curiosity with the information being conveyed. Consumers come from several varying backgrounds. A technical writer's job is to educate and make aware all types of the audience despite their educational history or knowledge levels. Efficiency, simplicity, and relatability are the key principles for a successful technical writer.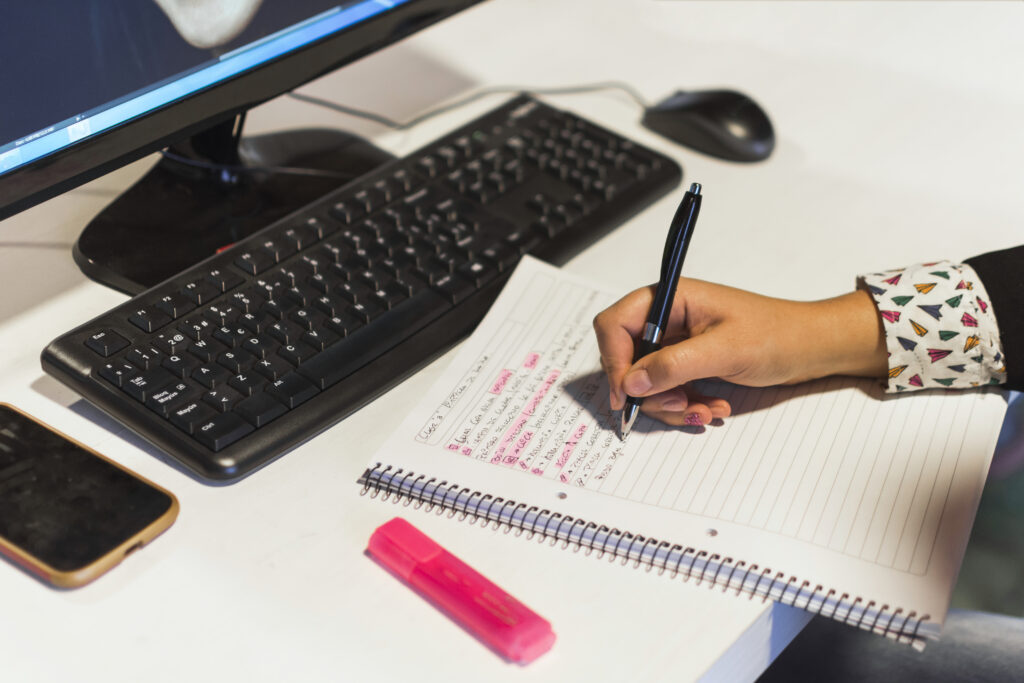 Content of Technical Writing
By now, we know that any skill or specialised expertise that requires explanation comes under the umbrella of technical content. There is a large variety of fields that require various types of content samples. Hence, the content of technical writing has a diverse range of prominent examples. The most commonly available types of technical writing we come across daily are as follows.
Instruction manuals
Textbooks
Contracts
Product catalogues
Brochures
Case studies
FAQs (frequently asked questions)
Course materials
How-to manuals
Business plans and proposals
White papers
Job descriptions
Warning and caution labels
These are only a handful of examples of the type of technical writing examples that one can indulge in. This should give you a fair idea about how multifaceted and largely popular this field is becoming.
10 Tips for Technical Writing
By now, you might have gained an idea about the ABCs of technical writing. To elevate this knowledge, we will learn some quick tips that can help you refine your technical writing skills. These tips are an expert-recommended pathway that can help you master the skill of writing efficient and coherent content for your audience.
Understand the Intent
For the very first step, it is crucial to understand the motive of your writing. As we read above, there is a large variety in the types of content a technical writer works on. Out of all of these, it is important to clarify which technical writing examples your particular task requires.
Let us understand this better with an example. Supposing that your project requires you to write instructions for an electronic gadget. This type of content demands clear step-by-step direction throughout the usage process. Hence, you will have to write in crisp yet detailed points that cover each phase of the use process. Similarly, a case study will require different paragraphs and subheadings. This is what is implied when a technical writer is asked to understand the intent of writing a particular content.
Know Your Viewers
Any writer's priority is to serve the target audience of readers. When it comes to technical writing, the people you are catering to come from a large variety of backgrounds. For this reason, it is difficult to understand who your content serves. It can be a helpful trick to imagine yourself as a reader to understand your viewer's needs successfully.
What qualities would attract your attention if you were looking for easy-to-understand, informative, yet interesting content? What type of content would you find helpful if you were a complete rookie? Will you like to read a lot of buzzwords or prefer simple non-specialist language? Preparing your content strategy by answering these questions will help you be more in tune with your audience.
Have a Clear Structure
In any form of writing, paying close attention to how you establish your structure makes or breaks your content's readability. This notion becomes stronger when you practise technical writing. When you want to communicate informative content, it is a must to be clear with the basics of your knowledge.
It would be best if you considerably evaluated how you formulate the foundation of your writing process. This helps you to stay calculative, effectively manage your work, and avoid wasting time. With a planned approach, you can also get skilled at excelling in research and writing. If you wish to offer technical content writing services to a wide range of clients, it is important to be structural and have order in your writing practice.
Prepare, Then Write
Technical writers shouldn't dive straight into writing based on creative inputs. It is vital to carefully understand, inspect and prepare what you will be writing. Curating content for technical information requires thorough analysis and accuracy with the matter at hand. Doing so helps a writer to maintain precision and write error-free content.
Preparation for writing technical content can begin by conducting background research, reading about it, and interacting with matter experts. All these activities can strengthen your interpretations and be well-equipped with the basics. This preparation enables you to write seamless and factually correct content for your audience.
Use Simple Language
When creating technical content, it is important to be layman and easy with your written language. Regardless of the type of content you write, the one thing readers always search for is simplicity. It is already a challenge to paraphrase complicated concepts and terms in technical writing. Combining this task with a requirement of writing in engaging tones sets technical writing apart from other forms. You can make your language more appealing by applying the following tactics.
Use common phrases and words
Explain acronyms or full forms in parentheses
Utilise thesaurus and spell-checks
Keep your sentences short (>20 words)
Avoid using too many buzzwords
Use correct articles, prepositions, forms, and tenses
These tactics are guaranteed to help you formulate accessible and likable content.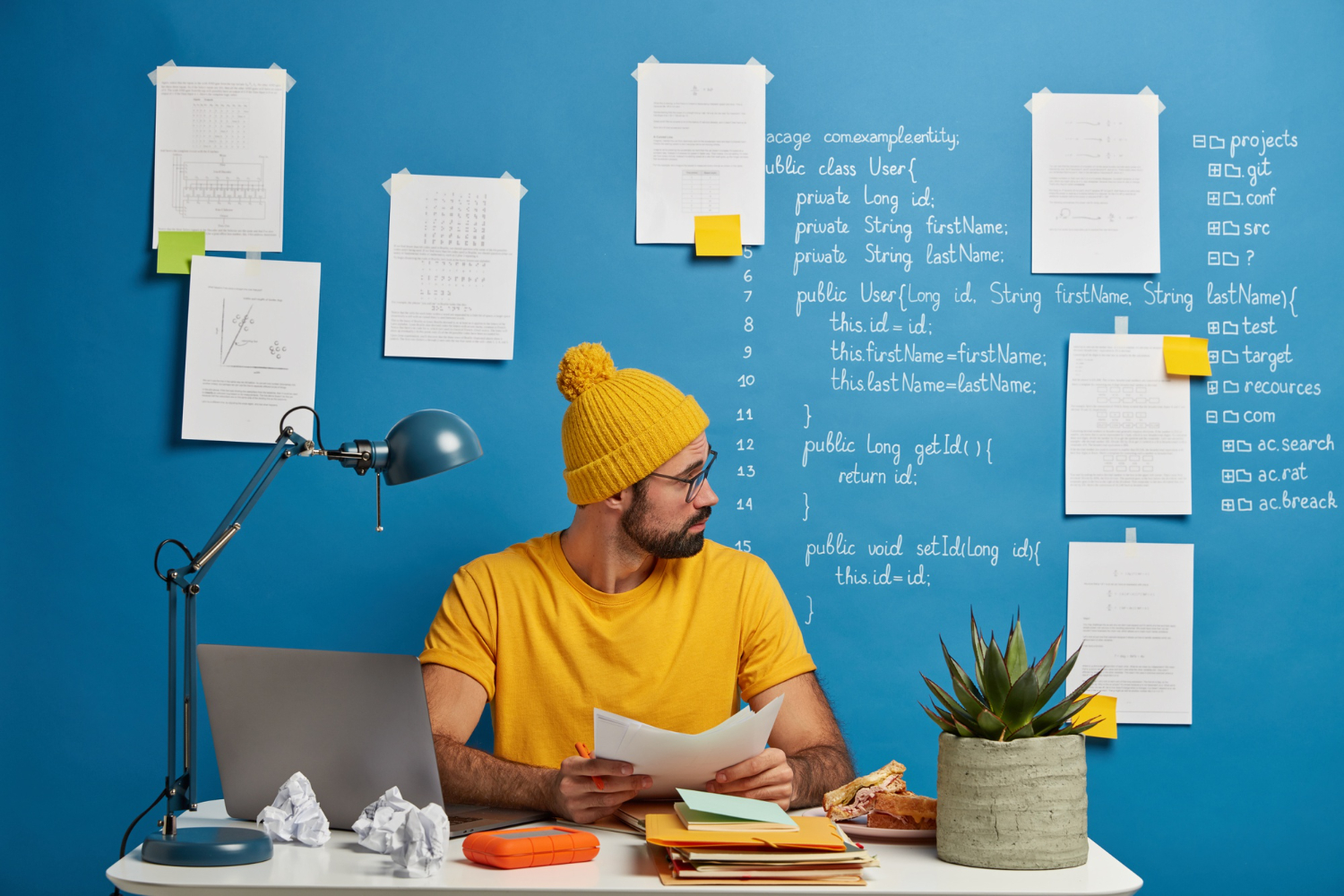 Skim your content
At times, the information to be given can be too much. It can be long or might have intensive details. Skimming through the prepared content is a useful hack not to overwhelm your potential readers and grasp their attention. Skimming refers to the practice of highlighting only the centrally important reference points. To make this habit more adaptable in technical writing, you can use the following tools.
TOC (table of contents) or index
Page numbers
Bibliography and references
Lists
Diagrams and pictorial representations
Graphs
Attention-grabbing headlines
These tactics help your reader develop a sense of familiarity with the content. They will engage with it more openly when they realize that writers care for their convenience.
Explain First, Then Elaborate on Your Points
It is human nature not to read into things that are draggy, descriptive, or lumped together. The audience tends to get repulsed by too many details or undivided writing. To avoid driving away your readers, it is important to be tactical about how you are presenting your content. A good plan would be to initially provide crisp summaries about the content matters. You can follow this up with longer, more detailed elucidations later. This provides freedom of choice for the consumer to read the particular parts they wish. It also increases the likeliness of your content to being accepted and liked.
This technique may sound familiar to the foot-in-the-door technique. Herein, a consumer initially makes a smaller, more compact request before asking for a bigger favour. The same ideology can be applied to technical writing examples.
Use Active Voice
We all remember studying active and passive voices in middle school English lessons. But how many of us apply it in our daily life? When you dabble in technical writing, it is crucial to consider the appropriate use of active voice. This is an important feature that elevates the readability standard of your content.
The use of active voice helps in making the content matter more reader-oriented. It removes the scope of confusion or distraction. Using an active voice also helps you avoid your sentences from getting too wordy or repetitive.
You can adopt the following practices to incorporate an active voice in your writing.
Follow the subject-verb-object chronology in sentences
Avoid the use of two different tenses in the sentence
Look for a "by the.." agent and use it strategically
Reduce illogical participle
Illogical participles, also known as dangling modifiers, do not have a subject. These words also do not have a relevant or logical relationship with the word(s) they modify. They tend to make comprehension of sentences complicated. Because they need to add a coherent significance to the content, it creates confusion and a lack of flair. These types of errors in technical content can be chaotic, make users feel muddled, and evoke frustration and dissatisfaction. As a writer, you must ensure that your readers do not face this experience. For this reason, it is important to develop a fluent writing style. Some ways you can reduce the use of illogical participles are as follows.
Prefer the use of active voice instead of passive voice
Omit the use of "have been."
Keep sentences short and to-the-point
Avoid the use of too many subjects in one sentence
Proofread
Finally, it is crucial to proofread and verify your content. This helps you to correct any grammatical errors and unclear language. You can re-evaluate your content structure, format your writing, and work on bifurcation and refinement. These strategies help you eliminate any linguistic errors.
Checking for plagiarism is also a must in this step. Moreover, you can read your content from a reader's point of view to gather a better and unbiased perspective on your work. Doing this can help you understand the engagement and precision of what you have written.
You may even ask a trusted person to give an objective verdict on the content quality. This can help you gauge the fluency and relatability of what you have written and enhance the standard of your output.
Conclusion
With that, we conclude our top 10 ways to polish your technical writing skills. These tips are guaranteed to help you elevate your writing practices and make your readers happy. Since technical writing is a more reader-oriented content style, it is crucial to be in touch with the audience's tuning and understanding. Getting familiar with a relatively new writing field may not seem very comforting. However, we hope this blog helped to ease some of your apprehensions. With some patience and consistency, you can witness an all-around change in your writing career and master yet another in-demand technical writing skills.
About

Mohit Rana

Mohit Rana