What is Content Writing?
Content Writing is the art of displaying relevant information or providing solutions to a problem using words.
Content writing is a procedure of strategizing, writing, proofreading, and editing content.
Content writing is in practice in various mediums with many types of content writing Services like Book publishing, scriptwriting, writing for news and magazines, engaging Social media content writing, and writing content for websites and blogs.
Content writing plays an important role in enhancing the experience of the readers and viewers.
Know how to content writing for a better experience.
Nowadays, search engines rely on content that helps their users to consume the information they need.
Top technology giant Google even considered content as the most important ranking factor for a website.
Therefore, the actual content writing meaning according to today's digital scenario, is the process of writing relevant and unique content that can help you to rank on top search engines.
Types of Content Writing
Many of you still think the content writing is limited to "Web content writing" only.
However, you will be surprised to see that there are many types of content writing.
Some of these content writing types we have tried to cover in our blog post.
We will not only cover the online industry, but we will describe the scope of content writing in the offline industry as well.
Website Content Writing
The internet is flooded with billions of websites.
A website works as a virtual office for an organization. If website content fails to impress the users, they immediately exit the website.
So it is very important to write top-notch website content that not only defines the owner of the website but also highlights their services, achievements, and contact information.
Website content writing should have eminent experts always focussing on the Homepage, about us, contact page, and Services page of the client because they are reputation-building content.
Tips for Web content Writing:
Always write unique content; copying from different sites will not help you. Websites can also get penalized, or they can even get blacklisted on search engines.
Do not write long sentences. Website content should be short and on point.
The paragraph-length should be approximately 80 words.
Break your content into parts so that it is user-friendly. You can make subtitles, bullet points, or lists.
Do not stuff your content with unwanted keywords. This decreases the readability of your content.
While writing quality content, always keep a target towards providing information to your readers rather than promoting your services and offerings. The user gets disinterested, and that can affect the website traffic.
If you really want to convert your traffic into active buyers. You can use various call-to-actions in your content that encourages users on your website to hire you for services.
Blog content writing
In this era of digital marketing, top digital marketers practice blog content writing.
Neil Patel, the biggest marketer of the era, also said, "B2B companies that generate blogs have 67% more leads per month than those who do not."
Writing a blog is just like baking a cake! You really need to know all the recipes, so follow the content writing tips.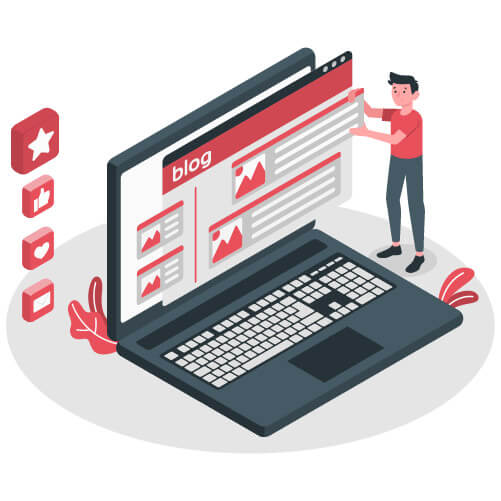 Tips for blog content writing
Always plan beforehand by creating an outline of the blog. This will help you to put the right ingredients in your recipe.
Create a headline just as if you create the base of the cake. It will grab the eyeballs of the users because they will get an idea of what is inside the cake!
Just like the cake always, create different layers with headings and subtitles.
Now it is time for decoration. Decorate your blog with keywords. Do not stuff your blog with keywords because it will not look good!

Brochure Content Writing
Although demand for digital marketing is growing, print media still plays an important role in companies.
Well-structured brochures improve the reputation of the organization.
Therefore, brochure content writing is an important marketing strategy that one should not ignore.
A brochure content writer does not need knowledge of search engine optimization, but the writer should have a good command of the language.
Professional content writing is required to write a well-crafted brochure.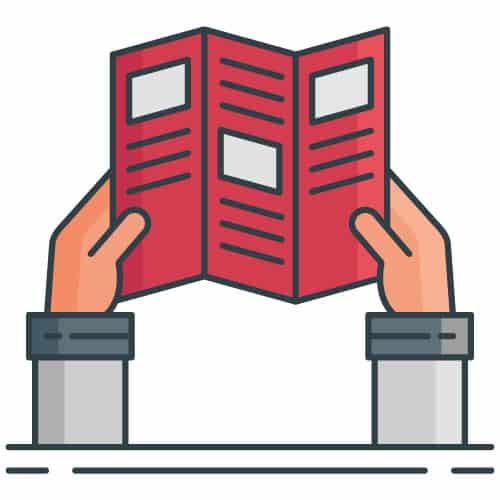 Tips for brochure content writing
Always start your brochure writing with a perfect outline or plan.
Your headline should always be quite compelling. It is because the audience is going to get attracted to your product via that headline.
If you want to become a top-notch brochure content writer, make sure you are well aware of the content writing basics.
Make sure that you are making use of plain language in your brochure's content. Include the relevant information only. Also, it is very important to leave some space for images.
The font type and size that you intend to use in your brochure should be easy to read and understand. For that, you can try out various free tools online, which can help in preferably pairing up the font.
Never forget to add the call-to-action content in your content. You can place it on your brochure's last panel. Get to know about some content writing tips for future use.
Press Release Content Writing
You might have heard a lot about press releases, especially in the media industry.
Well, it is none other than a kind of official announcement that is made by any organization, and the same is issued to the media persons. It is known with different names, such as a press statement or a news release.
With the increasing demand for press releases, the search for press release content writing services has elevated too.
You need to learn content writing if you want to further your career in press release writing.
If you want to know the tips behind crafting a praiseworthy press release, you need to follow a good number of tips.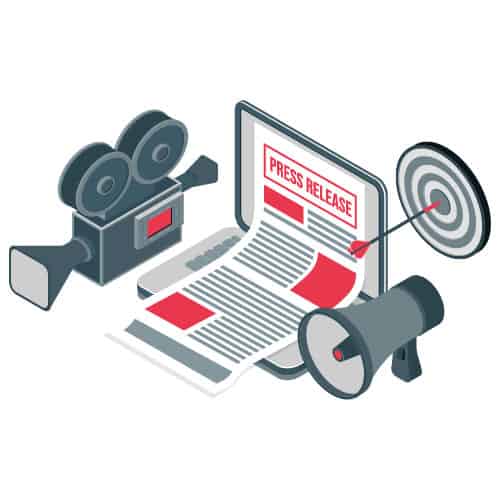 Tips for press release content writing
Your press release should be formulated after extensive research.
Also, the news for which you are writing should be worth it, so know how to improve content writing skills.
Since everyone's going to witness your press release headline, you need to ensure that it is next to perfect!
Always use action verbs and try to keep a comprehensive tone in your press release.
The first paragraph of the press release should answer the 5 Ws of the news. They are why, where, when, what, who and how.
Do not forget to properly add the media contact details in the press release.
Social Media Content Writing
Social media content writing refers to the kind of writing in which we formulate the copy for various social media platforms.
As the social platform algorithms are changing, attaining user engagement via social media Marketing has become harder.
Thus, there exists a dire need for you to ensure that the content written is attention-grabbing.
To become a social media content marketer, you should be accompanied by content writing skills and dedication to doing the same.
Even if you have the finest action plan, having content transmitting your message to the audience is quite significant.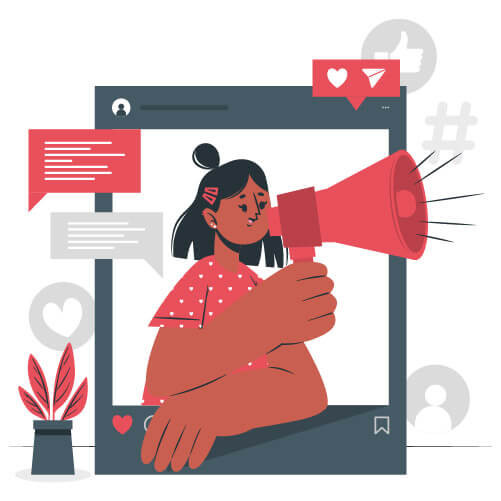 Tips for social media content writing
If you want to get noticed, you should always write the content after a good research. It should be relevant to your target audience.
Your target people should feel connected with your social media posts, so make sure you know how to content writing.
Your social media copy should have shorter sentences, and also, it must be easy to read. It should be limited to 2-3 sentences.
Your social media content should make a connection with your people instead of being sales-driven.
Always write in a way that would make your audience curious to click your post, so you should know the topics for content writing.
Never forget the usage of hashtags.
Ads Copy and Sales Content Writing
There has always been a very vital role of content writing in digital marketing. It grabs your audience's attention and thus, leads to an increase in your business's ROI.
One of the most important types of content writing is none other than ads copy and sales content writing.
It refers to a process of formulating the text for an ad that intends to get you more conversions.
It is not compulsory for the conversion to be in the form of a sale. It can also be in the form of data collection and social action, like, play, share, reTweet or download.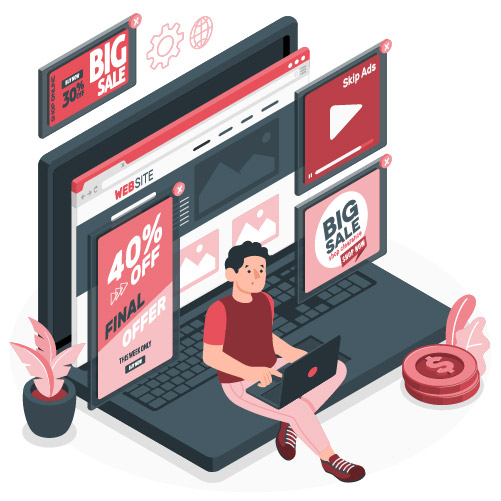 Tips for ads copy and sales content writing.
There are higher chances that your first copy might not turn out to be the best. Thus, you should intend to make multiple versions of the same. Get to know how to start content writing, and you will flourish in no time.
You should always look forward to advertising your product in an innovative manner.
Do not forget to test your ads. This has to be done to make sure that your campaign's getting an effective ad. Blog content writing makes use of a similar technique as well.
It should never be a lackluster ad copy, and you must not bore your audience with the same. Your copy should be interesting, and to achieve the same, start integrating power words, i.e., You!
Emotions have always been the best factor to motivate your audience. Thus, your ad copies should appeal to people's emotions. It is an important part of web content Writing.
The display URLs should be enriched with keywords. With its assistance, it would become easier for your advertisement to get in front of the targeted people.
Product Description Content Writing
Product description content writing has always been referred to as the best tactic to boost your sales.
Such descriptions have incredible power to make your customers aware of the products.
Once they have known a lot about your products, they would become even more confident in buying the same.
If you are well aware of writing these descriptions, it surely means that you are already well-versed with the best content writing.
There are a lot of questions for you to keep in view while you are indulged in product description content writing.
Tips for Product Description Content Writing
Know about your target audience, the ones who will be most benefited by your website content writing. You need to understand what the audience desires from the product and add content accordingly.
You also need to identify the nature of the product that you will write about. Mention the exact features in your content in an attractive way.
Present the details of the product, and be descriptive enough in your approach. This will include the true nature of the product, its composition, uses, and so much more. A buyer expects to know a lot before selecting a product of his or her choice, so you need to be informative enough.
Bring in a natural tone while writing about the product. It should be like a real conversation where you want to describe the product and not just market it. A friendly tone can help you a lot to gain viewers for the product that you want to write about.
Use keywords that can also help in SEO optimization. Writing great content is essential, but making it visible to the potential audience is what is most important here. Create good quality content for the product and ensure that it contains the most searched keywords in it. Have a look at a good content writing tutorial.
Email Content Writing
If you are interested in formal content creation, then this is the right choice for you.
Email content requires to be to the point with every factual detail listed in an organized manner.
It includes the subject of the email, which is expected to catch the reader's attention. It can be informative, inspirational, or advertising content that you need to write.
Email content writing needs to follow the guidelines while also aiming for the audience's responses in a big way.
Thus you basically need to write promotional content that needs to be featured in an email, such that the readers become interested to know the details of it.
Tips for Email Content Writing:
Match the subject with the email's body; this is a very crucial point that you must follow. Your audience needs to find interest in the subject matter of the email, such that they are swiftly drawn towards the body of the same, which provides the actual details. Thus, the subject must have good content that matches the body of the email.
Target a specific audience because you need to write the email content in such a way so as to attract the audience's attention. So, you need to know which audience you are actually targeting and then write content accordingly.
Use the second person while writing, and it will keep the conversational tone active always. Instead of mentioning your audience u=in third person, like "he" or "she," use "you."
Personalize your email such that it becomes endearing for your audience. You can mention "dear reader" and likewise, but using a name makes it even more personal and unique.
You also need to use clear language skills in order to directly attract your reader's attention. Hovering around the fact will lead you nowhere, so make sure that you are to the point in every way.
Try to be relevant while mentioning the details. It is quite obvious that you are writing this email with a purpose, so make it visible right away, without any prior introduction.
SEO Content Writing
If your priority is to feature among the top-ranking searched content, then you can opt for SEO content writing.
It is an effective way of creating quality content with the motive of featuring among popular searches.
Use efficient Seo Services in Delhi use a tools to attract the search engines.
If you are wondering What is SEO content writing, then you need to know the basics.
It is a unique form of content creation that allows you to write according to the popular search performed online, which in turn increases the chances of getting featured whenever a search is being conducted.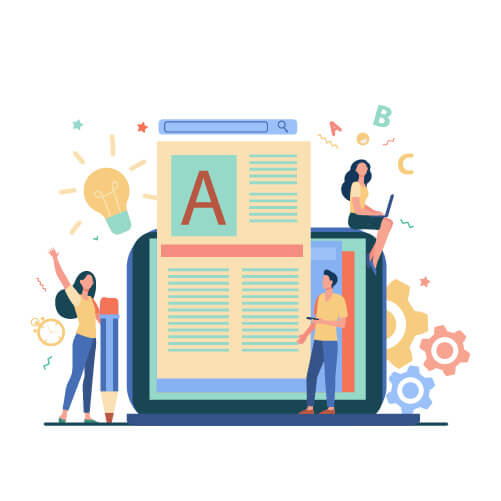 Tips for SEO Content Writing:
Try to use as many popular keywords as possible. This will enhance your chance of getting featured because the search engines look for these keywords while presenting the results.
Use shorter phrases to attract the audience, and the search engines prefer to highlight these types of sentences in general. Make your chances of getting prioritized better with this tip.
Use efficient Content writing tools for SEO which will guide you throughout the process of creating unique content. Make use of advanced options in these tools to make your content even more worthy of getting featured.
Create headlines that produce the essence of your content in every sense so that SEO content writing becomes fruitful for future use.
Try to stick to the core of your content subject so that the chances of getting highlighted get enhanced. Do not hover around with unnecessary expansions, and write down what is absolutely necessary.
Course Modules Content Writing
This refers to the content that gets featured in various lists and modules of different courses.
It is a part of academic content writing that forms a major part of educational content creation.
You need to follow the set patterns while creating good quality content, which will be helpful for students.
A major part of the education system has shifted to online mode, where students no longer require a book or copy for studying- they are more comfortable with pdf and online study materials.
Course module content refers to the creation of these materials, which will guide and help a student in future educational prospects. Learn content writing for expertise.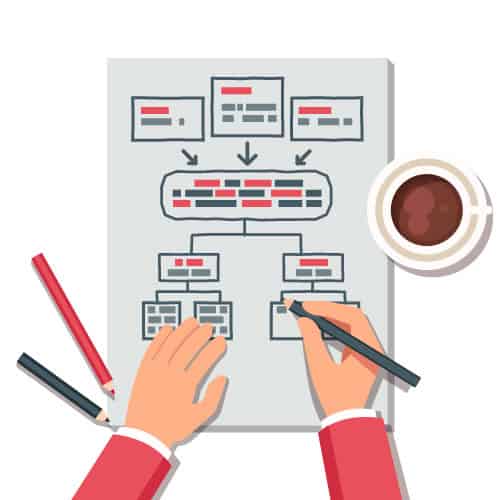 Tips for Course Modules Content Writing:
Make sure that the headlines are catchy. This is more prominent when you write course modules for kids in particular because they are most likely to read the title of any content, and if they find it attractive enough, they will move on to the body.
Do a lot of research before writing quality content for course modules. You need to do an in-depth study for writing about the particular topic so that it becomes both informative and attractive.
Make sure that you do not miss out on any point, and also try not to commit errors while writing. This is because your content is what the students will read and learn, and it will be the base of their learning process. Use online content writing tools and make sure that your content is correct in every sense.
Present it in an interesting way, such that it helps children to memorize them quickly. It should also create a long-lasting effect on their minds, and you need to make it worthy of praise.
Try to be as informative as possible, but never go out of context in any sense. Students must get to know what is needed for them to avoid unnecessary expansion of the terms. Learn how to improve content writing skills for better results.
Script Content Writing
When you get to express action in words, you become a good scriptwriter.
This makes you capable of writing dialogues and settings for dramatic sequences that can be used in films, serials, and stage theatres.
It is mostly written in first-person narration, as and when the author, commentator, actors, and chorus come into being.
You need to create content that is unique and gripping in every sense.
Dialogue writing is not that easy, and you must keep in mind certain things while writing scripts.
Start with Script content writing internships to get to know the details involved.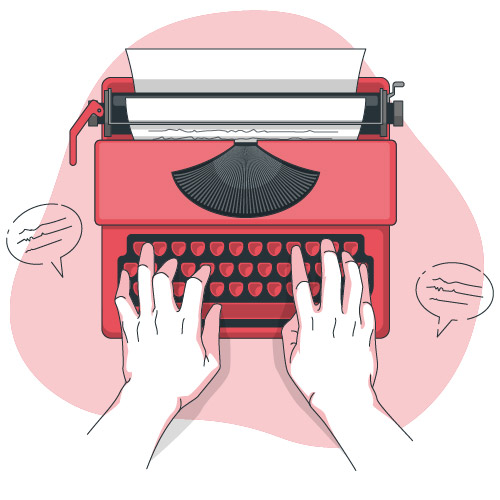 Tips for Script Content Writing:
Try to understand the emotions involved and express them efficiently through the dialogues. This will make it more interesting.
Make sure that you do not commit any mistakes while writing. Use online content writing tools to overcome any kind of error whatsoever.
Go through several scripts before writing your own. This will help you get a clear idea about the format and use of tools in scriptwriting.
Follow the instructions given by your client, and try to bring out essential messages through your writing. The audience should get to understand your dialogues for a better effect.
Video Content Writing
You need to know the basics of writing content that features videos.
The content may include a short description of the video, or the technicalities involved, or likewise. It is a very efficient method to express the real intention of creating a video.
Get hold of the apt content writing tutorial, and you are sure to succeed.
Video content is one of the most popular types of content creation that has a huge demand in general.
If you get to know the processes involved in it and master the art of writing good quality content, then you are sure to get hired for video content sooner or later. Get to know how to do content writing.
Tips for Video Content Writing:
Make sure you create video content for the right audience. Include relevant phrases so as to attract the potential audience in more ways than you can think of.
Incline your content to the video's features so that it compliments the video in every way. Make sure you include points that portray the quality of the video, its nature, and details.
Do research about video content and also about the nature of the video that you are going to write about. This will help you create content that actually serves a greater purpose.
Keep a to-the-point approach for the video content. Do not linger around with the same points, and try to keep it crisp and clear for the audience to easily understand.
Book Content Writing
This refers to the subjects covered in a book and the ways of creating content for the same.
For this, you need to come to terms with the different topics involved so that you can write proper content for the same.
You can use the content writing tutorial for beginners so that you get to know the basics of it.
Book content creation requires you to be a prolific writer, expressing the thoughts of the author in your own way, such that it becomes interesting and informative.
Make sure that you keep a friendly tone while writing content for books so that it attracts the right kind of audience in no time.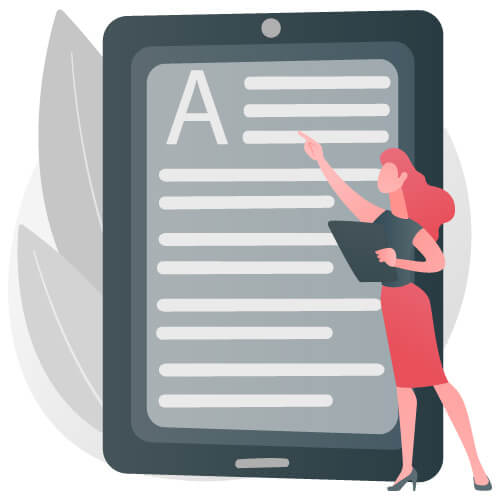 Tips for Book Content Writing:
Keep your ideas crystal clear for your audience. Book lovers prefer to imagine the situations while reading interesting thoughts, and you need to make sure that you provide them the pleasure of such imagination.
Make sure that your content is of great quality. Explore your Content writing skills with maximum effect, and it will never go in vain. Try to keep your creative ideas at the edge so that you are able to use them effectively.
Ensure that your content for the book is grammatically sound. Use proper content writing tools to make sure that you have the best acceptable content ready for the book.
It should also be informative enough, with minimal exaggeration. Readers prefer to quickly go on to the next point and explore continuously. Give them this benefit by writing quality content.
News and Magazine content writing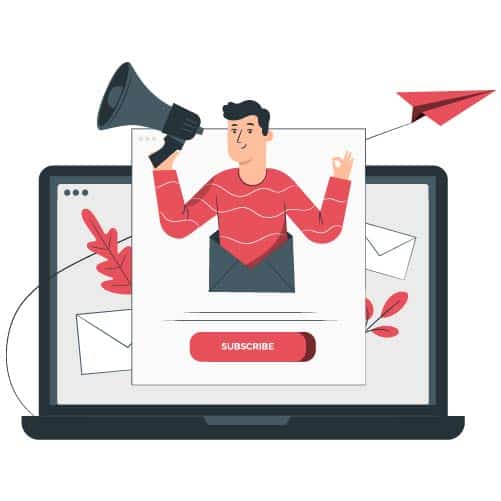 News channels and websites hire quality content creators every now and then to produce unique content regularly.
This involves writing about a variety of relevant topics on a daily basis, which must catch the reader or viewer's attention increasingly.
Learn a content writing tutorial for beginners for help.
Content creation for news and magazines requires some skills that you must inculcate in order to produce quality content.
You are sure to excel in this field if you are capable of producing quality content for interesting topics.
Tips for News and Magazine Content Writing:
Be as informative as possible. This will ensure that your content attracts the maximum public attention in no time.
You must be factual while detailing the topics provided to you. This requires a lot of research, and you must keep your content flooded with details.
Try to keep the tone conversational while writing about the topics. The audience should feel inclined to read more and more as they progress with your content.
You can give as many references as you want for your content, and it will only upgrade your writing quality. People love to read comparisons, especially when they are good versus bad, so make sure you keep adding them.
Technical Content Writing
A technical writer tries to list down the essential manuals, journals, and articles related to the field of technology.
It may well be related to the world of social media, which broadens perspectives in general.
Technical content writing needs you to be factual while also mentioning the details of each and everything.
People should be kept aware of the immense and rapid growth of technology, and this is what your content should help them to achieve.
Tips for Technical Content Writing:
Follow a simple format while enumerating the details about a technical setup. This will help the readers conveniently go through your ideas.
Be factual and informative. This is essential because the audience expects no hovering around in a good piece of technical content writing.
Keep your audience in mind while writing technical content, and try to figure out what they will mostly like to read. This will attract them on a larger basis.
Make sure to make it grammatically perfect. Ensure that the names of technologies are exact and perfect, and you are good to go.
Academic content writing
Academic content writing is a well-structured form of online content that is specially created for people in the academic field like students, teachers, research fellows, and professors.
It needs to be unique and perfect in every sense because it has the academics involved.
You must understand that your content is what the students and teachers are likely to follow for enhancing their further prospects.
This is an added responsibility that you must fulfill in order to become a quality academic content writer. You must know how to start content writing.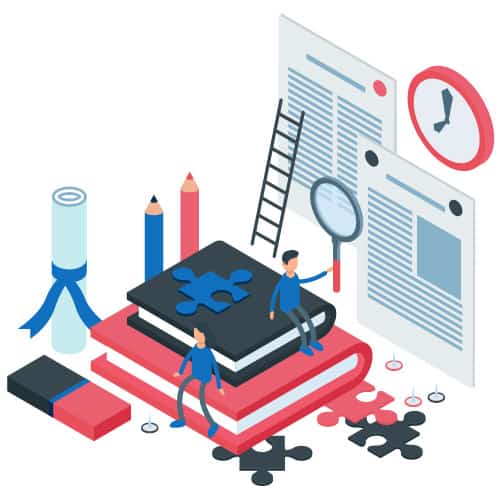 Tips for Academic Content Writing:
You must be able to produce quality content that matches the expectations of academicians. This means that you need to provide informative content with exact details.
Do research before writing, and ensure that you have all the points covered. This will make your content a highly desirable one in every aspect.
Don't just enumerate what you find on the internet, but try to analyze it to form new ideas. Academics is all about growth, and your efforts will be well appreciated.
Make sure that they are grammatically correct, no matter what. Use seo content writing tools for better results.
Tools used for Content Writing
You may know the various techniques of writing good quality content, but you may not be able to perform this task smoothly without proper tools.
Content writing tools for SEO allow you to process good content for various websites in a hassle-free way, while you also get to use advanced features to make your content look good and all the more appealing.
Some of the best tools for content writing include the following:
CloudApp: This is an app that helps you take screenshots, screen recordings, and GIFs easily. you just need to capture it, and it will automatically get stored in the server files. It also allows you to take screenshots of only the part that you wish to capture. CloudApp also allows you to annotate an image as you wish, making it one of the most desired tools to use. Content writing in digital marketing needs a lot of these techniques for daily use.


TextExpander: This tool automatically detects the popular keywords when you type the initials, which helps save a lot of time. It is available for Android, Mac, and iOS, and it also helps you to extract the full word when you type just the shortcut. If you are inclined to use the same words and phrases for a lot of your content creation, then this tool can help you greatly in answering exactly what is SEO content writing?

Grammarly: This tool effectively checks your grammars and spellings in your content and edits them to make it flawless and perfect in every sense. You can get advanced suggestions that can also help you to improve your writing style and make the content even more attractive. You can thus have the best content writing experience.

OneTab: You do require a lot of research before writing good social media content, and this is why you also need to keep a wide range of tabs open for suggestions. This may cause confusion while your device too gives up quickly. to avoid this, you can use OneTab. This tool helps you to open various links in one window and operate smoothly. It is a free chrome extension that also allows you to group links and work accordingly. It is very helpful for professional content writing.

Weave: Saving texts becomes easy with this tool. Many times, you copy certain things on your clipboard for further use, but you lose control of it while copying multiple texts. Weave helps you to overcome this problem with its advanced highlighting options. You can highlight certain portions of the text that you need with different colors, and it automatically gets saved to the Weave page. You can copy-paste them to your desired locations easily and quickly.

GoogleDocs voice typing: Writing requires a lot of patience and hard work, especially when you just need to jot down certain things for future use. The Google Docs voice typing tool allows you to seamlessly write down the points as you keep on dictating. You just need to press on the mic icon, and when it shows "listening," you can go on dictating your thoughts as it smoothly gets written down in no time. You can use this on a daily basis after knowing the topics for content writing, and it will definitely save a lot of your useful time.
Conclusion:
Content writing may seem to be an easy task, but it actually is a lot difficult when done accurately.
The basis of writing has no limit, and it can include a variety of subjects of high interest.
Also, the content must match the reader's expectation while also having the keywords that can help it reach the reader effectively.
The content writing tools have proved to be of immense help for content creators over the past years.
So, if you are wondering How to do content writing, then you may try the various tricks and tips involved in content creation after learning the basics.
You may well begin with the Content Writing internships, which will give you a clear idea about the same.
Overall, content creation seems to offer promising careers ahead with a little hard work and perseverance, helping you to perform wonders.
If you are interested in generating good quality content with Good Website Development services and aim for higher prospects, then content writing is the ideal career choice for you.