B2C Portal Development Services
B2C alias business to consumers is familiarizing consumers with a plethora of goods and services that a company offers. B2C portal development services are under an enormous load of guaranteeing the best flexible and versatile portal designs that make rapport building and broader reach easy.
As online shopping has transfigured the world, consumers are turning more towards online shopping than traditional shopping. The COVID-19 pandemic has necessitated the urgency of online shopping to such new heights that cannot be envisioned. When we talk about the vast influence of B2C portal development, we talk about a wider reach, site functionality coupled with modernization, and creativity.
If you are looking for a B2C portal development company that provides over-the-top innovative services, allow us to introduce ourselves.
Webgross is the top B2C portal development company in Delhi that has provided fantastic B2B services to clients worldwide. Our high-end web hosting and user-friendly SEO have helped us gain distinction and success in the world of B2C portal development services.
Our services have flexibility and versatility, which are easy to mold and develop based on your preference. Webgross is revolutionized and well-organized with the absence of monotonous strategies and irrelevant consistency. Companies love us and want to avail of our services after experiencing our eccentric results immediately.
Mingle Yourself With Fantastic B2C Portal Development Services Delhi
Webgross is a respected B2C portal development company in India that provides countless services guaranteed to make a fantastic customer-friendly experience. Our portal development services have a more comprehensive range and gigantic global reach that cannot be contemplated. A modified approach generates top-notch results without the absence of incurring hidden costs. We prove our professional-caliber solely by our work ethic, and you get to see spectacular results in no time.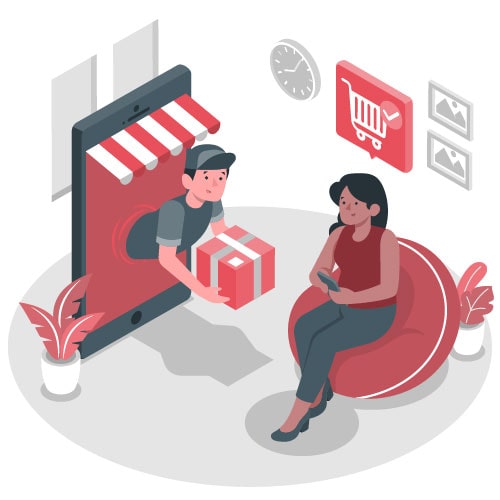 Why Hire Us For B2C Portal Development Services
We have earned our honored reputation of being one of the most well-respected B2C portal development services in India due to our professionalism and grit to achieve new levels of success. Our services influence people to flock to avail of the best of services that your company offers. We do not have any geographical boundary restrictions and provide top-quality services globally and within the country's borders.
Content management-

We ensure skillful optimization of the content to guarantee a broad reach to ensure flawless results. Our

B2C portal developer from Delhi

is an expert in keyword generation that creates an environment productive SEO-friendly content environment. Content integration is an integral part of our service.

First-rate designs-

We generate dazzling designs that capture attention in a single glimpse. Our plans are so good that consumers can't stop themselves from visiting your website.  Our

B2C portal developer

is a multitasker with efficiency in several services guaranteed for the best results. When we talk of good designing, we speak of the use of curiosity-inducing colors and fonts that catch people's attentiveness.

Well-structured presence-

As a revolutionized

B2C portal development company

, we have the skill to operate modernized technology and the capability to generate fast results while being cost-friendly. A cooperative environment created for effectual rapport building and trust is our primary strategy towards maintaining the integrity of our services.

Updating information

– When we speak about our

B2C portal development services

highly, we prove it by absolute hunger to gain customer satisfaction. The integral part of our services is to update information and maintain cessation and consistency. We update information regularly that induces consumers to return without a second thought.
5. 24/7 Availability– We lend you our ears without having to think twice. Feel free to contact us anytime and share your grievances or demands. As a respected B2C portal development company, your concepts and discussions are our priority, and we ensure to keep them confidential and safely regarded. Your inputs are valuable for running our company, and we want nothing more than safety regarding the authenticity of your opinions.
Did We Grab Your Attention? Wait No More And Contact Us.
We satisfy the demands of clients efficiently without leaving any room for errors. Our team of expert Website development services sees that you won't think of having an unfortunate experience. Our creative thought processes and strategies never fail to deliver picture-perfect outcomes. Please contact us on our website's email address to find the best B2C portal development services.
What is the difference between B2B and B2C portals?
B2B, known as business to business, sells products and services directly to people in the industry without the consumers' necessitating. B2C, aka business to the consumer, is apprehensive about selling goods and services directly without any middleman involved. As the top B2C portal development company in Delhi, we also provide B2B portal development services without any partiality.
What are the strategies you use to create the best B2C portal development services?
We start by exploring and knowing about the likes and dislikes of your target audience. We probe about your company's objectives and design our services based on the same. Our B2B portal developer in India designs an eye-catching website that adds value to the company by including an efficient call to action. The websites we design are easy to traverse and curate and creates an environment of friendliness and trust. We also teach the qualities of determination and hard work in our team who do not fail to achieve the best results.
Are your services feasible?
Yes, our B2B portal development services are versatile and feasible, and you do not have to indulge in paranoia about the wastage of money. We provide budget-friendly services which generate the best results without any hidden cost sustained.
How do you reach new customers?
Our website designs attract plentiful customers who cannot wait to avail themselves of some enticing offers. We regularly chat with our consumers and instill trust and rapport building. Content marketing and SEO-friendly optimization also go a long way in attracting potential customers to invest in your business. Our B2C portal development services fail to miss the mark when it comes to perfection.