Best Social Media Marketing Services in Bangalore
Do you think your business needs social media networks? Hire a social media Marketing Services Bangalore for an ideal direction to grow your business on social media platforms. Growing followers on social media help in increasing word of mouth. But this is not it!
It is a vast field and has become a boon to the advertising and online industry. It is providing ample opportunities to the marketers and audience to connect with brands. The global community of online users is only growing day by day. It gives opportunities to all brands to build a relationship with their customers, and Webgross precisely aims to do that. 
As its usage is growing exponentially, you must know the ways social media can help you grow your business. Twitter, Facebook, Instagram, and many other networks have become an essential part of daily lives. There is no wonder why social media has become a vital part of the industry with such outgoing scopes.
If you are looking for a company ideally for social media marketing Services in bangalore, Webgross is right here to help you navigate. Before you begin creating social media campaigns, you must understand your business goals, target audience, and why you choose a certain social media strategy. 
Social media is one of the most effective forms of digital marketing, which involves sharing content on social media networks and improving brand recognition, building more customers, forming a relationship with the audience, and many more.
It will provide you global reach, enhance your visibility, and create an engagement element with your audience. So, reach out to the best company for Social Media Marketing company. If you are searching for outstanding services, feel free to reach out to Webgross. in 
We respect your privacy & keep all information 100% confidential.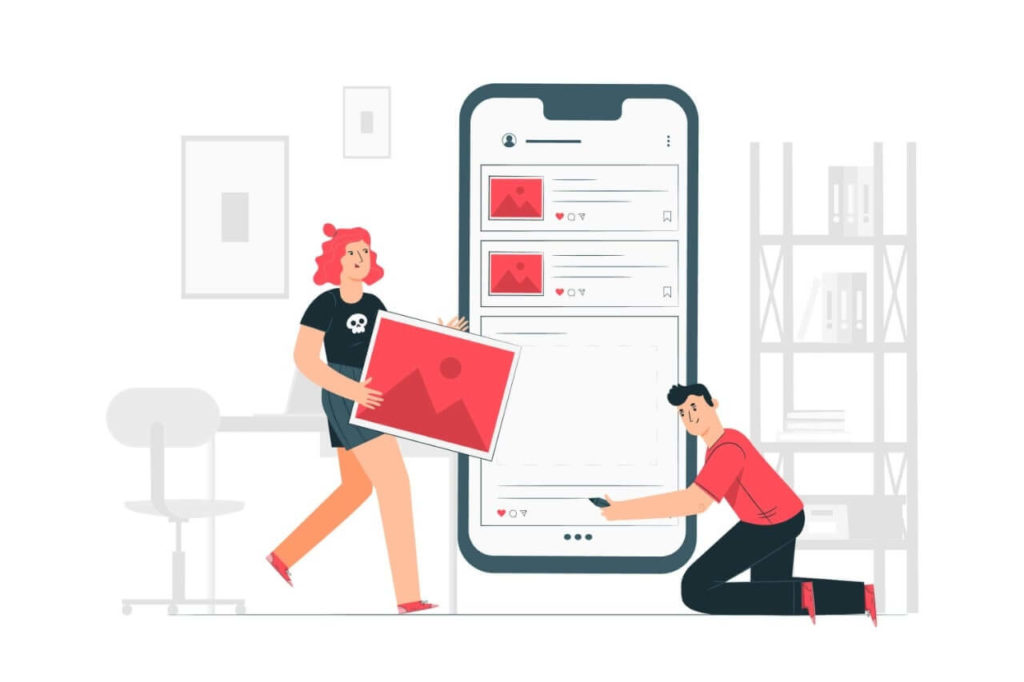 Expand Your Business With The Help Of Social Media Marketing Services in Bangalore
If you think you are doing enough but not getting effective results, you can reach out to Webgross! Being one leading social media company Bangalore, we will direct you towards positivity in the competitive marketing industry by offering premium-quality services. We will manage your content throughout the duration you want us to and keep your audience updated. 

Social media marketing for businesses is an effective tool to increase your website traffic. We will highly focus on developing advertising campaigns to increase conversion rates and ad retargeting social advertisements to capture the attention of the website visitors. If you build a strong relationship with your customers, they are more likely to indulge themselves in buying from you.
Webgross: Your Guide To Assist You To Improve Your Social Media Presence
Webgross is fully dedicated to executing our clients' services with enthusiasm. Our team will design a proper strategy that suits your business and later can be formulated as per your requirements. Every team member is highly skilled and talented to showcase your products to your audience in a profitable manner. It is one reason why Webgross is considered the best social media company Bangalore. 
Our professionals at Webgross will create a social presence of your brand that will help you form relationships with your target audience and increase engagement at best. We will provide you with a complete social media strategy and approaches; from creating a small concept to increasing its fluency, you can trust us. Other than that, if you decide to kick off a campaign, we will be responsible for analyzing competition in the industry, pushing the target audience, and building awareness. Also, we are considered the top social media agency Bangalore.  
Our strategies and approaches are well proven, and we ensure that we are organically pushing the appropriate strategy. We optimize content that puts value on your audience and forms a deeper connection. Our experts will also use relevant keywords, which lead to more traffic and conversion rates. For reliable social media marketing Bangalore, you can reach out to us! 
Let your audience know that you are there in the market, expecting them. Seek help from our social media experts now!
Our Other Social Media Marketing Services
Make the best use of LinkedIn for making connections with your audience, increase brand awareness and improve your clientele base.
Reach all those people who matter to your brand with the help of our amazing Facebook marketing services. 
Distribute your brand's message and create interactive content via Twitter marketing strategies by our team. 
Engage your online audience effectively through our innovative Instagram marketing techniques.
Feature all your notable inbound marketing efforts in the form of content and blogs via our Pinterest marketing tactics.
Can you increase leads for my business?
Yes, we surely can. With our expertise in social media marketing, we find your target audience and attract them to your store. If you are looking for a reliable social media agency Bangalore, Webgross is the right choice for you. 
What types of social media services do you process?
We provide social media services, including social media review sites, social networking sites, image sharing sites, community blogs, video hosting sites, and sharing economy networks. 
Can you create my social media account?
Yes! As soon as you plan to start the campaign, we will create, design, and enhance all of your accounts for massive awareness. 
What social media marketing sites do you work on?
The top social media marketing sites we work on are Instagram, Facebook, WhatsApp, YouTube, Twitter, Pinterest, LinkedIn, Quora, and Google+. 
Why should I hire you for social media services?
Webgross is a leading social media agency Bangalore, having experience of several years. If you hire us for the social media services, you will be getting services at budgetary costs; it will lead to awareness among costumes, generate website traffic, and lead towards conversions. 
How do I get more followers?
We will drive engagement and bring more followers to your website by delivering premium quality services. Our experts will produce creative and unique content. 
Should I invest in social media advertising?
If you face a hard time raising awareness for your products and services, social media advertising might be the best possible choice for you. 
We respect your privacy & keep all information 100% confidential.