Multilingual SEO services
Around 75% of the web is available in languages other than English. This suggests that even though you have a worldwide audience, you are only meeting 25% of them! For example, if you have customers in Spain, it's likely that they won't be able to find you. As a result, Multilingual SEO Services for international web pages should be a key component of your Digital marketing strategy.
Webgross offers multilingual SEO services, allowing you to choose phrases in the most commonly spoken foreign languages, such as Spanish, French and Japanese. To submit to international search results, you don't have to interpret your existing channel. Most of the time, creating only one page on your website with information in the different tongue of your choice, such as Spanish, is appropriate. We'll apply this page to Spanish search engines with Spanish content and optimised keywords and descriptive tags. As Spanish users find you via Spanish search engines, this page will be displayed, and they will be led to your actual website, which would be in English.
We tend to be the best Multilingual SEO services company in India
You'll find that handling multilingual or multiregional online marketing is simpler than it appears at Webgross. We offer excellent multilingual SEO services in Delhi. We will help you navigate through local nuances to effectively execute international strategies by developing a thorough understanding of local search activity and optimising websites in various languages. Multilingual SEO services start during the production process of a website, according to the experts at Webgross. We assist you in identifying the various architectures that are appropriate for the different regions in which your platform will be used. We may integrate SEO concepts into your web development so that it is tailored for a region or nation based on a review of viable alternatives.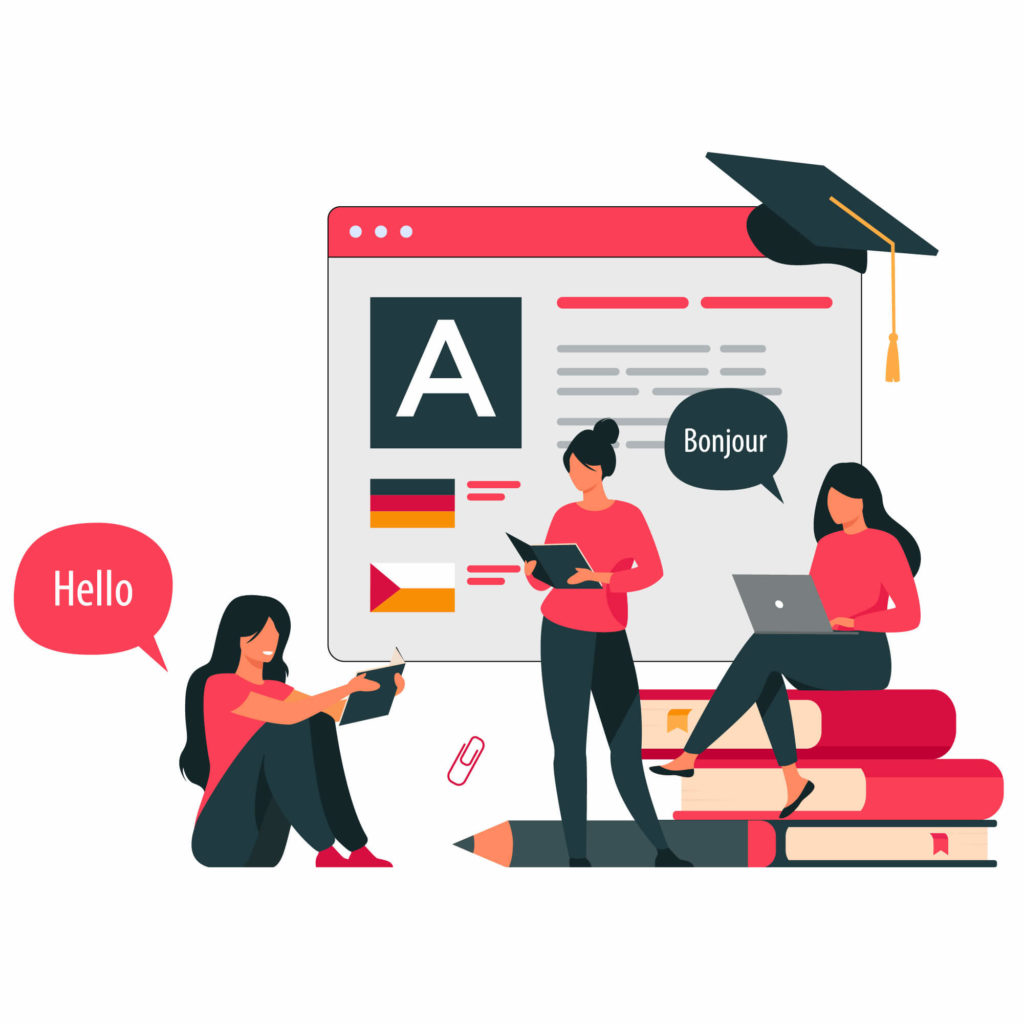 We offer the best Multilingual SEO services in India
As a multilingual SEO services company in Delhi with years of experience, we put your business goals first. We employ the most effective techniques to help you achieve the best possible leads and sales. It is important to remain in front of your core demographic in this highly competitive environment. When a user does not know English, they use a search tool to look for a specific product. They often use the search function to look for accurate information. You are rendering your company accessible to those explorers in an effective manner by using multilingual SEO services. These services will help you get your search terms to the top of google in your preferred language in your selected nation's google search.
We keep your projects on track with multilingual content that appeals to visitors from all over the world. A Multilingual Website can easily gain more targeted traffic thanks to our content marketing strategy. Our brilliant multilingual SEO services help you expand your business and channel.
Boost your return on investment
To raise ROI, we conduct a comprehensive market analysis to identify the most successful multilingual phrases for your company that will draw more customers and thus increase ROI. Our multilingual SEO services company in Delhi will help in boosting your ROI.
Client satisfaction is guaranteed to be 100 percent.
Our specialists are well-versed in SEO strategies and protocols. Expert Seo specialists use cutting-edge methods to make your multi – language platform more user-friendly and thus ensure total client satisfaction.
As a leading provider, we use the most up-to-date SEO Multilingual techniques to optimise your web pages with meaningful content that helps your brand develop itself internationally and reach new market opportunities.
We are ingenious and creative.
We're recognised and admired in the industry for our ground-breaking concepts and innovative thinking. There is no such thing as a difficult site layout or domain specification.
We offer services that are all-encompassing
We can handle all of your multilingual SEO services in-house, and we have access to a database of over 1,000 linguists to help you overcome the broadest audience possible.
Experts in the optimization of organic search results in a variety of languages. We recognise that regional diversity is often just as significant as linguistic differences.
Lets improve your global reach
Webgross is India's longest-running independent online marketing company and Delhi's top multilingual SEO services company. We provide multilingual services that are backed up by data intelligence. Learn how we can assist you. So, if you want to reach out to more people from all over the world, give us a call today and we'll provide you with successful multilingual SEO solutions. Call and approach us for the best multilingual SEO services at our firm.
What are the benefits of multilingual SEO?
Multilingual SEO services allow for a smooth and productive expansion into emerging businesses, as well as cultural and linguistic adaptation. Multilingual SEO may be used by businesses to assess the financial return in new nations as well as the reactions of local customers. Multilingual SEO, like regular SEO, is used to boost the site's organic search engine ranking.
Is it necessary to host different languages on the same database?
Your site will be configured to rank correctly if you host several websites on the same platform or have a country-specific site, as long as it follows the google search criteria. As a result, the decision is based on the company's needs and requirements. The best practise is to host country-specific portals in the relevant country.
Is there content duplication between the US and UK variants of the site?
The simple answer is "yes." If you don't update the material and only alter the rates and country-specific details, your US pages which are mistaken for replications of your UK pages, causing Google to eliminate one and only list the UK or US link in the natural search engine results.
We've got our English terms down pat. Why isn't just translating them for our bilingual websites sufficient?
Many people believe that simply translating the English keywords is sufficient, but this is not the case. The keywords must be transcreated, which is the method of linguists with SEO training taking English terms and studying phrases in the source language.
What is the best way to get started with multilingual SEO?
Multilingual SEO needs a significant amount of time and money, and it is not a service that can be provided by just anybody. Please don't hesitate to contact us if you'd like to learn more about how we might be able to help you and your business. Our multilingual SEO services are trustworthy and well-recognised around the globe.