You might have noticed your Facebook feeds and stories flooded with sliding images and gifs. Does got your attention? These sliding images are called Facebook carousel ads. As per the recent research, most users tend to like interactive and visually appealing over the traditional dormant content.
Every day billions of users spend hours watching videos and interactive content. Research shows that after the introduction of Facebook Carousel Ads by Facebook, there is a rapid growth in content engagement. Brands have recorded a marginal increase of around 250% in their content engagement after this
Now you might be thinking that How can Facebook Carousel Ads help in promoting my brand?. Facebook carousel ads can help you showcase your brand to your audience uniquely and more interactively! Brand also keep Facebook ads on the top in their social media marketing strategy.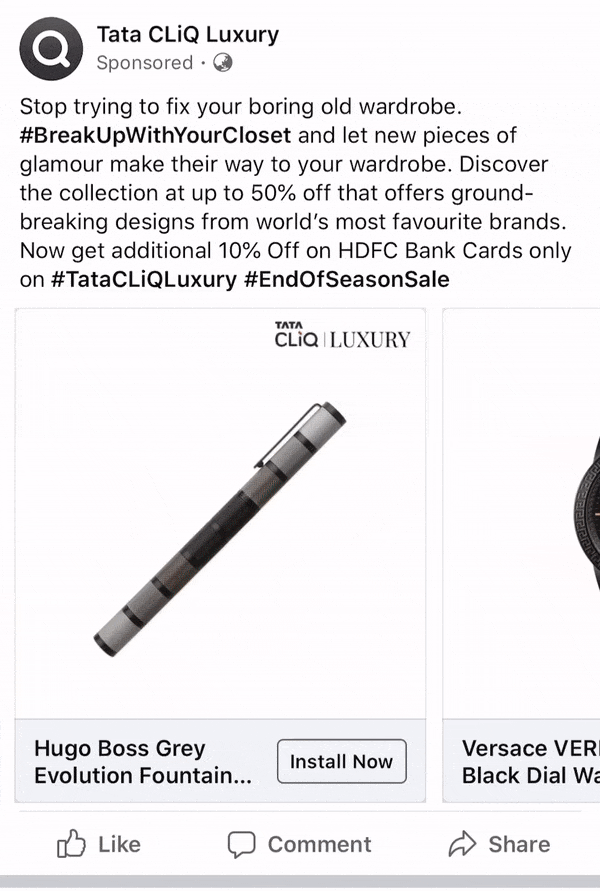 What are Facebook Carousel Ads?
Google is flooded with all these results, and you can find appropriate answers from word stream and social strike etc. But all those are explaining Facebook Carousel more technically. In simple layman words, Facebook Carousel is like signage you see while going on a highway but the difference is that it can be seen by all those who are not travelling on that and are sitting on some other part of the globe. So, in short, it is a more effective way of marketing than traditional marketing.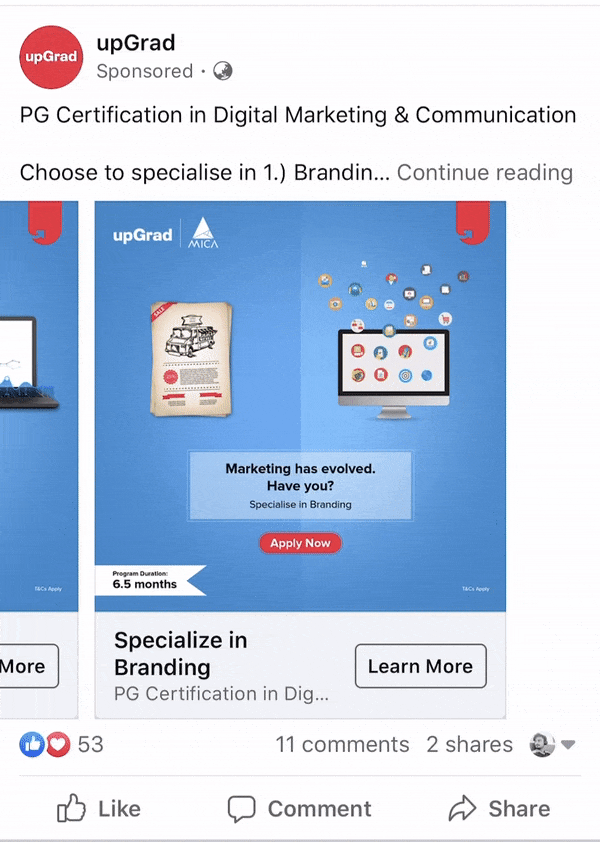 Who can use Facebook Carousel Ads?
Facebook Carousel ads practices are prevalent among eCommerce marketers. They play with the cards to market their product and grab your attention. The Facebook algorithm plays a vital role in optimizing these campaigns as it automatically selects the best image out of the bunch to be featured.
Designers and apparel brands promote their products and make visually appealing ads to gain more attention.
App developer uses to provide screenshots of their apps user experience to divert traffic to their apps.
Bloggers and Influencers are practising Facebook Carousel Ads. They are using it as a medium to communicate to their targeted audience.
Tips for making your First Facebook Carousel ad:
If you came this far reading this article. Then you might be curious about "Tips for making Facebook Carousel ads?. Let me give you a brief on how you can make an outstanding Facebook ad:
Be creative the most important thing. Nobody likes to waste his milliseconds looking for a dull and unattractive ad.
Try using less than 20% content in your cards. Let the image speak for you. Facebook guidelines state that the images with less text get more attention. Also, you quickly get approvals from Facebook.
Keep your Facebook Carousel Ads image size ? 1080 x 1080 pixels. Any bigger and smaller than this disturbs the symmetry.
If you are making a video, then the aspect ratio should be 1:1 (square). Square is considered to be a perfect aspect ratio for both mobile and desktop.
Post ad should be optimized, and the text character limit is 90.
Image description must be consisting of 30 characters only.