Best Web Content Writing Introduction
Some people are inherently good at web content writing, while others need to practise. If you belong to the latter group, producing content is not always easy. The process of creating content is still mostly manual, despite other marketing and business activities becoming more and more automated. Having said that, several tools are available to make writing content much easier and more straightforward.
We share with you a list of 8 excellent tools and resources below that will make it easier for you to conduct research, edit, and write your content.
1. Grammarly: A spelling, punctuation, and grammar checker
Of all the free content writing tools, Grammarly comes at the top of the list.
You can allow free reign over your writing after adding it as a browser extension. As a result, your article will be checked for typos and grammar mistakes. You will be able to fix them in real-time before publishing.
Additionally, you can update your text and not miss any obvious writing errors or website copywriting because it runs continuously in the background. Although the free version fixes most grammar and spelling issues, a premium upgrade is needed to help you write more proficiently.
Almost all content writing websites use Grammarly as their primary spelling and grammar checker tool.
2. Answer The Public: Content Recommendations and Inspiration
Answer The Public is among the most popular free web content writing resources or tools for finding blog topic ideas.
It asks you to enter one or two keywords and then searches the web for queries related to chosen themes using search data.
For instance, if you're creating articles for a bakery, you could type the phrase "dessert" into "Answer The Public" and press search. You'll see plenty of dessert-related search terms right away that might inspire new posts. For example, this search produced the following criteria:
When was the first dessert made?
Which dessert is gluten-free and vegan?
How are desserts beneficial?
How are packed desserts manufactured?
You now have four compelling blog themes that, via straightforward web content writing, will establish the bakery as an authority on all things dessert, attract readers and increase traffic from search engines.
3. BuzzSumo: free blog inspiration
BuzzSumo is yet another SEO program designed to assist in brainstorming blog topics. BuzzSumo may track competitors, locate influencers, and set up notifications for keywords, firms, or website copywriting.
You can perform a topic or keyword search and then examine the top blogs on that topic using the free basic edition of this content writing tool. In addition, you can quickly see how popular and influential an article has been by looking at each item's rankings and social views. You are bound to get new ideas for your web content writing.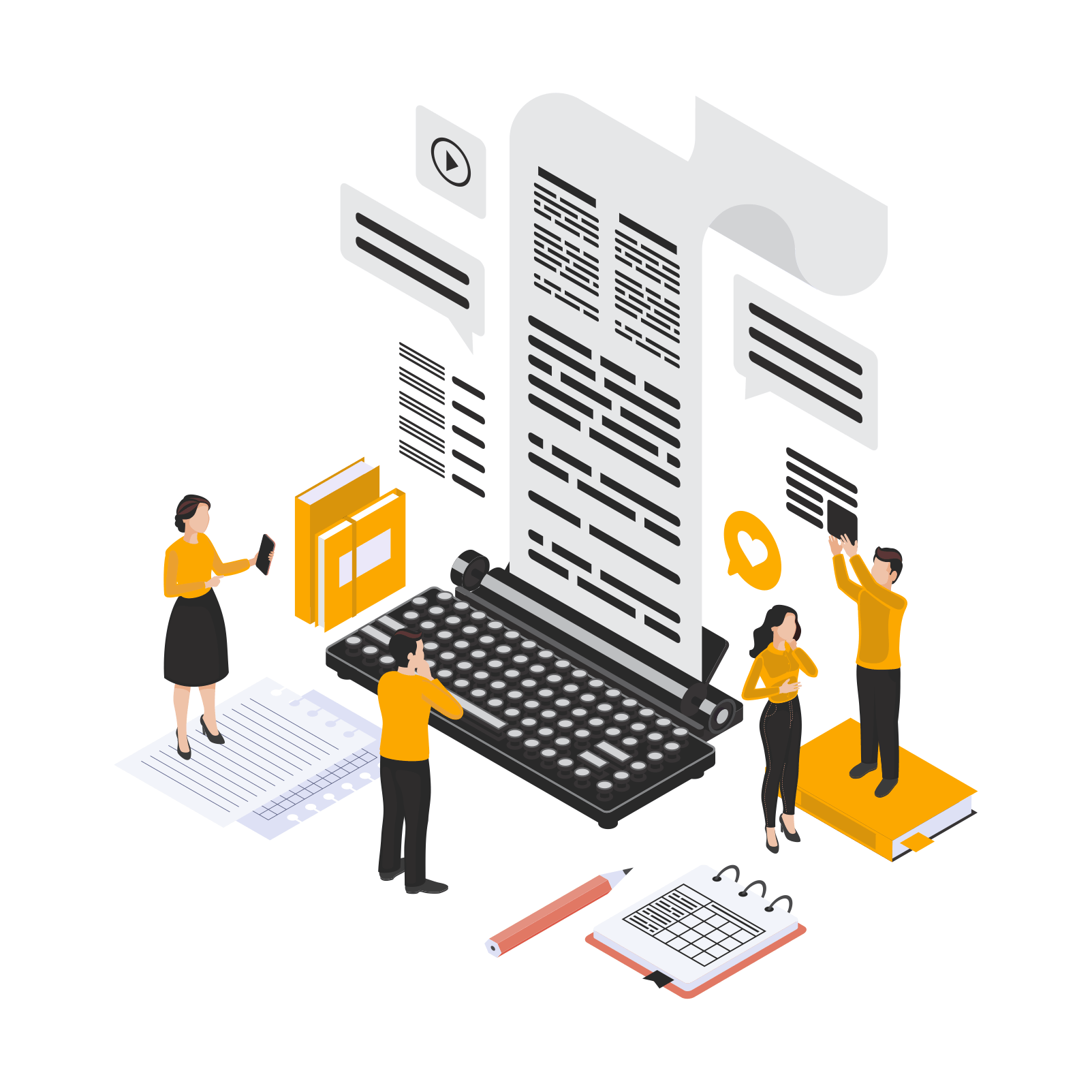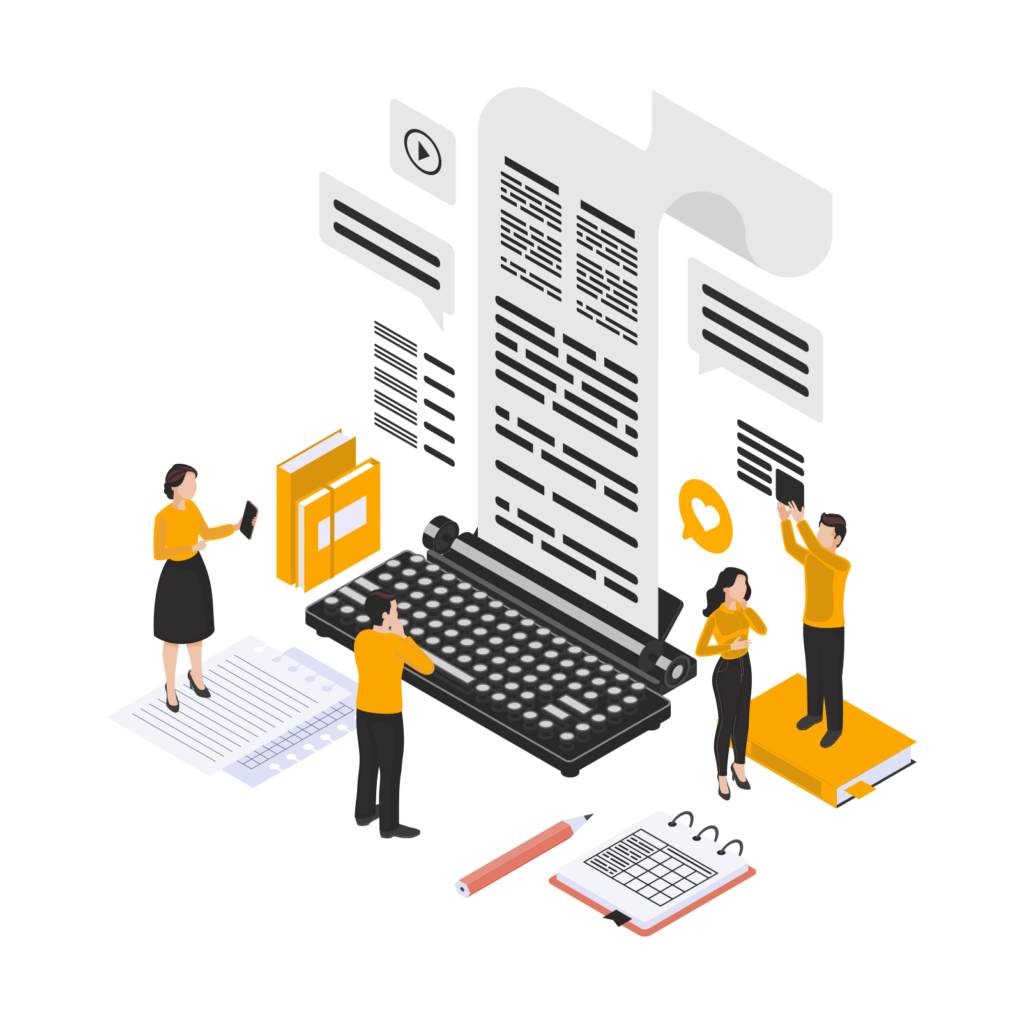 With the term "chocolate," BuzzSumo produces links to two already published blogs with the following titles:
Cheesecake filled with chocolate-covered strawberries
Ice Blended Chocolate With Oreo Is Now Available at McDonald's
You can access more quality content ideas free of website copywriting and arrange results by connecting to other channels to fit your marketing strategy and target market. You can try it out without paying anything with the free trial. Moreover, If you like the program, you can decide to pay for an upgrade.
4. Google Trends: suggestions for the relevant content
Google Trends is among the most intriguing free content creation or web content writing tools available without any payment.
You can input your selected term to discover what has been booming on a particular subject, or you can pick to explore the most popular words and phrases worldwide.
Additionally, you can select a date range to refresh your search to serve your needs better.
5. Headline Analyser: Better and SEO- friendly titles for free
Content writing websites can improve the headline of your content by using CoSchedule's Headline Analyzer tool.
In the search field, enter your blog's title, then wait for the results. It will grade your headline's organisation, language, and readability and offer recommendations for improvements if the score is low.
Additionally, the tool evaluates your headline's expression and shows how it will look in search results and inboxes. Headline Analyzer provides helpful hints and directs you to blogs that discuss how to write better titles to improve your web content writing title further. If your content writing company wants to generate SEO-friendly outcomes, then this tool will surely become your best friend.
6. Focus Writer: content writing focus tool
Focus writer is a free writing tool that can assist users in concentrating better when creating content.
Simple but powerful, it allows you to concentrate on your writing by hiding everything on your screen but the page you're working on.
Bid farewell to the applications and websites that frequently cause you to lose momentum while writing, and welcome the web content writing experiences that are effective and fruitful.
7. BrainFM: Tool for focusing on writing content
Maintaining focus is the biggest obstacle to generating good content for many writers.
If that's the case for you, BrainFM can assist you in focusing on your work while reducing the urge to browse through social networking sites mindlessly.
Your initial two hours on BrainFM are free, so you should have ample time to decide if it's a perfect fit. After that, a premium version is available; however, if this has whetted your appetite for inspirational music, you could always find complimentary versions of the same songs on Soundcloud or Spotify.
It claims to result in less than 10 minutes, so if you're under pressure to finish your writing quickly, it can be a cunning method to rediscover your passion for quality web content writing.
8. WordCounter: Free writing instrument
Despite its name, WordCounter counts more than just words. It's actually a great free solution for developing content that identifies redundancy and plagiarism, corrects your grammar and spelling, helps you build your way of writing, and provides SEO recommendations.
WordCounter will verify and evaluate your writing as soon as you paste it into the space. In addition, the helpful auto-save option in WordCounter allows you to modify your work.
Conclusion
Although the tools mentioned above and resources can aid in your creation, the final decision regarding the calibre of your material rests with you. It would be best if you got to know your customers well, understand the problems your goods or services address for them, and produce content that supports your customers in solving those problems.
If you don't know how to start web content writing for your business, don't worry! Webgross is here to aid you and provide content writing services that fit your business.