What is Facebook Marketing Strategy
Have you intended to boost your Facebook group and that too at a faster pace? If yes, then you should always keep the best Facebook marketing strategy in view. Maybe you have just commenced your new Facebook group and want to take it to a whole new level. If that's the reason, then you are at the right place. We are going to guide you through the whole process of how to increase the reach of your Facebook group and that too without any shortcomings. With the Facebook digital marketing tips that we will follow, you will surely have a huge chunk of the 2 billion user base of Facebook.
Let's start!
Make use of Contests and Giveaways for your Group's Promotion
If we talk about the most effective ways to boost your Facebook group, it would be none other than contests and giveaways. These are quite helpful in getting you the requisite traffic resulting in more followers and likes too. First of all, you need to think about the right prize that you shall announce for the giveaway. You have a free hand to decide on the same, whether you want to give free access to your product or an Amazon voucher. You can also think of partnering up with a notable brand that can provide its product in exchange for its promotion.
Your Blog's Menu Should have a link
Another technique to lure as many people as you can is to give a link to your main navigation menu. It is because these people are the ones who are interested in you since they have been reading your blog already. This has a higher chance that they will join your Facebook group once they spot your navigation menu. In your menu, you can write the option "community" or "Facebook group" to attract the audience.
Email Signature Must have the Facebook Group Link.
Adding your Facebook group link to your email signature is one of the most effective ways to gain new members. Via this tactic, your Facebook group is going to reach every single person who is receiving your email. This is surely an amazing opportunity to gain a new member.
Always Tag New Members in the Welcome Post of your Facebook Group.
The best Facebook marketing strategy that one must undeniably do is tagging the new members in the Facebook group. Being an admin, you should always call out every single member individually through a welcome post. If you don't do so, most of your members will either skip through the posts of your group or miss it. You would be surprised at witnessing the exceptional group engagement once you have started tagging everyone in the welcome post.
Use Engaging Facebook live Videos.
Facebook live videos are undoubtedly an apt Facebook marketing strategy. It is because live videos have the ability to engage with the audience. You can conduct an 'Ask the Expert' live video session so that the people are able to interact in a better way. You can also indulge in a Q&A session or teach your members about something. Talk about your notable product, or share any story about yourself or something that you have experienced in the past.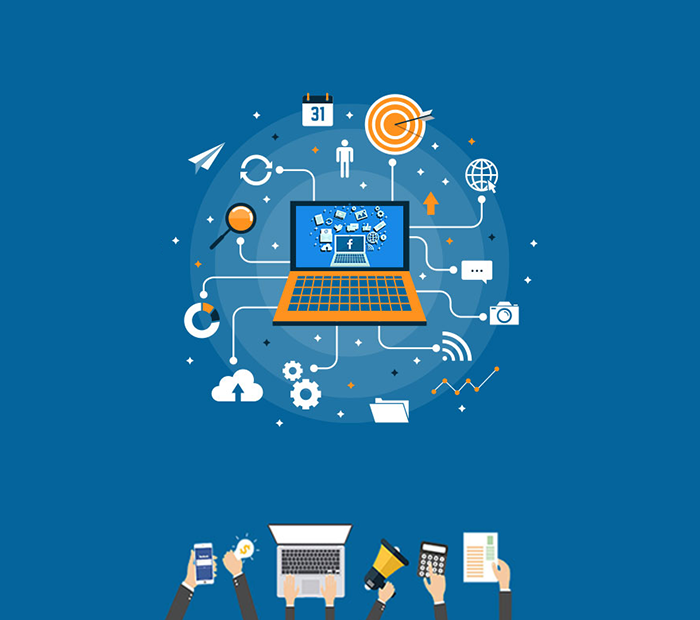 Try out Playing some Games on the Facebook Group.
Playing games on the Facebook group is a unique Facebook marketing strategy. This is the best way to keep your communities highly engaged. One of the game ideas is the 'Live Quiz'. This is going to be a pre-recorded video inclusive of a set of questions and answers. There should be a timer as well. The live quiz also has the potential to beat the Facebook algorithm. It's because, with every comment on the quiz, the reach of your post is going to increase effectively.
Conducting of Polls
If you are not sure about what your members want to see, you can start conducting polls to get their answers. Polls are undoubtedly a quite 'result-oriented' Facebook marketing strategy. Whether it's a new member or the existing one, everyone is surely going to participate since it requires minimal effort. Make sure you are using this technique, and your FB group's surely going to witness skyrocketed engagement!
Always use The Posts Formats Which Work.
One more Facebook marketing strategy for getting more Facebook group's reach is using preferable formats. Well, you need to admit that not every post is going to work, especially if it has plain text and fewer images. Thus, you should always try finding out the kind of format that would increase audience engagement and lower down your efforts. You have to make a post that is highly interactive and informational.
Post at the Suitable Times
An effective Facebook marketing strategy is posting at the suggested times. This means that you need to post in an engaging time. As per the statistics, the posts which were posted during the scheduled time had 56-300% higher engagement as compared to the posts updated during normal hours.
Always Encourage Success Posts in your Facebook Group.
Who wouldn't love to be appreciated? Thus, in order to make them happy and increase their engagement in your Facebook group, try out the Facebook marketing strategy of success posts. If you motivate your members, it would encourage them to share those success posts as much as possible! For this, you can ask your group members to share all of their accomplishments with the group. This would not only make them active in the group but also encourage other members to act in the same way!
Conclusion
Now that you have understood the various tips and tricks of using a Facebook marketing strategy to engage your audience, what are you waiting for? You need to understand that success cannot be gained overnight. It takes days and months to get more engagement. We would always recommend you not to lose your patience or decide to delete Facebook group. Instead, you should indulge in the hacks mentioned above, which have undoubtedly proven to bring up the best engagement rate for your Facebook pages that you would have never imagined. Wishing you luck and we hope your Facebook marketing strategy works and takes your Facebook group to the next level.