E-commerce Conversion Introduction
Do you believe that the performance of your online store is up to par? Although it's impossible to achieve perfection in the era of eCommerce, you can try to come as near to it as possible. An essential part of selling your product online is E-Commerce conversion. We will get into depth about it later in the article.
Due to the pandemic, the lockdown compelled people to switch from buying offline to buying online in 2020. The eCommerce sector will expand in the upcoming years as consumers will likely dismiss in-store transactions. E-Commerce conversion is expected to grow by 11 percent throughout 2019 and 2024 on a long-term basis.
However, since more customers are using eCommerce, there is intense competition on the commercial front. Your website is your opportunity to develop a competitive advantage and grab users' attention as soon as they land on your website. You should ensure that visitors are attracted to and sold by your webpage.
Implementing a few little adjustments now and then to enhance your company's functionality and boost E-Commerce conversion is the essence of eCommerce optimization. However, how would you decide what adjustments to create?
Remember that making the wrong changes won't help your company's efficiency and won't have much of an influence on its bottom line.
We've put together this comprehensive eCommerce search engine optimization guide to assist you in comprehending what improvements to implement.
In this article, you can find all the information you might need to optimise your eCommerce business and arrange things for optimal profitability.
Why Should you Concentrate on E-Commerce Conversion on-page SEO?
It just takes a few seconds for a person to establish an impression of your company. In those few seconds, they will take a look around and exit if the information is all jumbled up. Creating a solid first image is crucial since people rate sites quickly.
Furthermore, your E-Commerce Conversion for the homepage influences various areas of your marketing plan, including web traffic, online visibility, conversion rates, sales figures, and much more. Following are seven things to keep in mind while optimising an eCommerce website: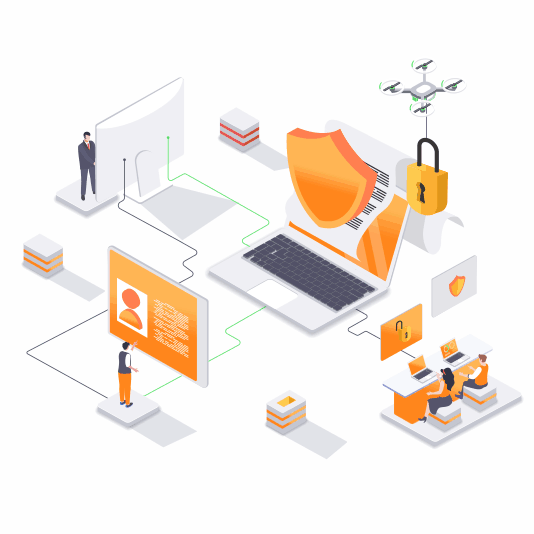 Showcase website security
Online buyers seek confidence that you'll protect their information safely since cybercrime and data fraud is rising. You'll have a greater chance of converting visitors into customers and increasing E-Commerce conversion rates if you demonstrate that your website is secure.
On your main page, showcase trustworthy badges and marks that are well-known. These signals can be linked to your security provider, allowing them to conduct whatever research they choose.
Concentrate on the homepage to jumpstart your SEO campaigns. You want both users and search engines to be able to find your website easily.
When someone visits your website, they should be able to quickly and easily determine the answers to questions like:
Who are you?
What do you provide?
Why should they shop from your business?
Where to find the items?
When your website fulfills all these goals, you will have a higher chance of your E-Commerce conversion.
Only Crucial Details on the Fold
A homepage's "above-the-fold" content is the part that is visible without browsing. A person's first opinion of a website will form on the material at the forefront; thus, it must be strong. The unsuitable material shown above the fold could lead to a lower conversion rate, a high bounce rate, and a decline in consumers and profit.
You might be wondering what should be above the fold. Consider including this: Branding and a logo, a search bar, a cart, contact details, current specials, and calls to action.
Give your Contact Details
People are more cautious of fake websites and phishing scams, so they are cautious of stores and websites that seem fishy. Displaying your contact details is one approach that might reassure users.
Showing your contact details promotes trust and can improve the customer experience for anyone trying to get in touch with you. Moreover, as you provide contact information, customers will feel more accessible about buying products, increasing your conversion rates.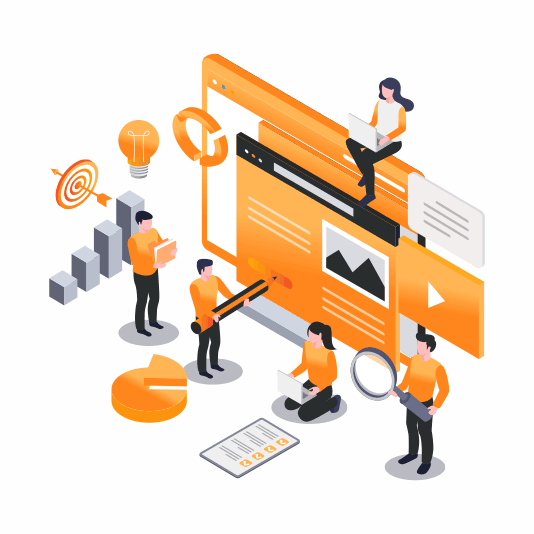 Highlight your Top Products
Even while internal product sections will house the majority of your products, the homepage is a great place to highlight your top offerings. Giving clients quick access to your top products helps them decide what to buy, and continuing this will eventually lead to increased revenue from your website.
You may test which ideas perform better on the homepage over time. You may also consider featuring best-sellers, seasonal products, or new releases on the site.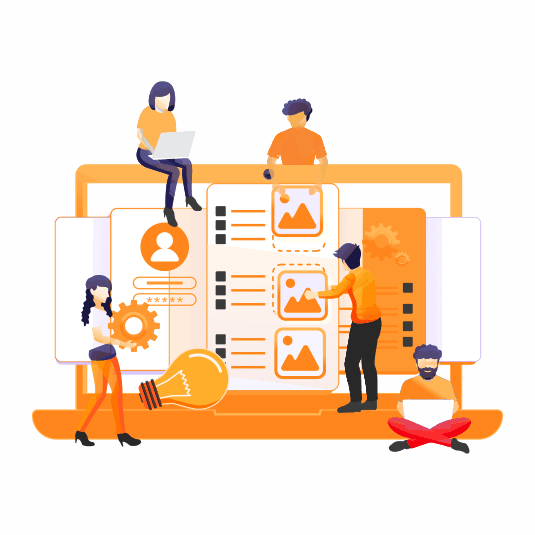 Optimize your Content Design
Your company benefits in E-Commerce conversion by optimizing the homepage's title tag and meta description. It informs search engines of what your business is marketing and changes your summary on the search engine results page (SERP).
The title tag must contain your company name and location and be no more than 65 characters (if necessary).
Don't forget to optimize the images as well. An e-commerce website needs images because visitors want to see the products they consider purchasing. However, graphics on your homepage may slow down your website's loading, driving away visitors. Additionally, poorly optimized photos hurt your SEO attempts.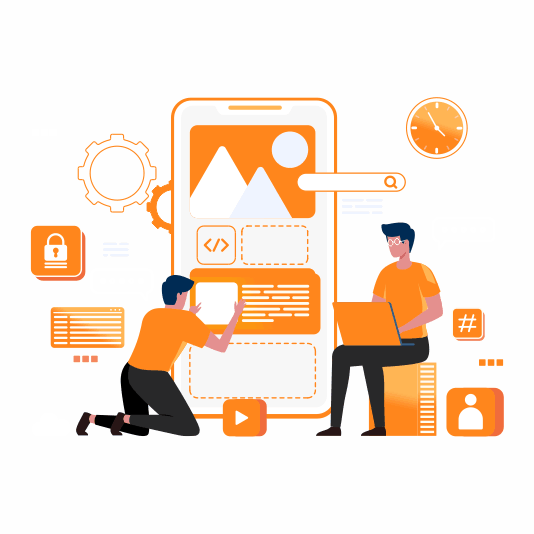 Improve your Mobile Website
E-Commerce conversion helps to gain more consumers, including those using smartphones and tablets, who are connecting with businesses through smartphones.
You must prioritize the mobile experience if you want to attract consumers via smartphones. By giving the mobile experience top priority, you should make it simple for visitors to view and navigate your homepage when using a mobile device. Please avoid using any elaborate or flamboyant designs because they will cause trouble.
Despite this increase, using a mobile device to browse the internet and make transactions is still relatively young compared to the history of the internet.
Conclusion
A/B testing is much more essential for mobile sites. Because customers may utilize smartphones as a touch – point in their purchase process, A/B testing for mobile isn't as straightforward as desktop testing.
As an illustration, buyers could view something on their smartphone that they want to purchase, but they proceed to their PC to make the transaction. Sometimes, these people will feel like taking an extra step to get their PC and finish their transaction. So make sure your mobile phone website is as efficient as a desktop site to increase your E-Commerce conversion.
E-Commerce conversion optimization is a continuous process. The interests of users often fluctuate along with trends. As new trends emerge, web designers must adjust their websites appropriately and make the necessary adjustments. And we hope you can boost your e-commerce revenues by having high E-Commerce conversion without any trouble with the help of this article.